The Pantone colors of Diego Armando Maradona
What colors appear on the jersey of El Diez?
October 30, 1960. Many people make Diego Armando Maradona's date of birth coincide with the year 0, to create a sort of a.D. and p.D, ante Diego and post Diego. Today "El Pibe de Oro" turns 60 and the whole world of sport is embracing the man who changed the written and unwritten rules of football, a controversial man off the pitch, but who when he tied shoes made everyone agree incredibly. We celebrate the strongest # 10 in football history with a special edition of Pantone that traces all the colors of Diego's career.
Asociación Atlética Argentinos Juniors
Kit: Away | Pantone: 485 C, White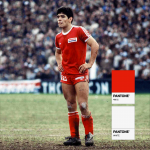 Club Atlético Boca Juniors #1
Kit: Home | Pantone: 7685 C, 123 C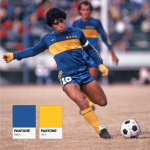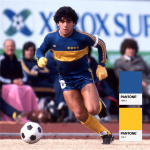 Selección de fútbol de Argentina
Kit 1: Home | Pantone 1: 7450 C, White
Kit 2: Away | Pantone 2: 2726 C, White
Kit 3: Home | Pantone 3: 7450 C, White
Kit 4: Home | Pantone 4: 7450 C, White
Kit 5: Home | Pantone 5: 7450 C, White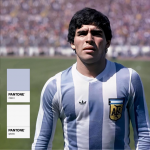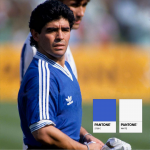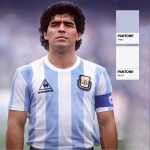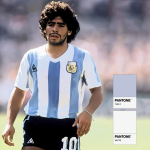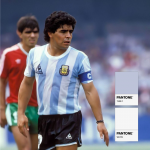 Futbol Club Barcelona
Kit: Home | Pantone: 7599 C, 2725 C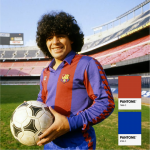 Società Sportiva Calcio Napoli
Kit 1: Home | Pantone 1: 2727 C, White
Kit 2: Away | Pantone 2: White, 7697 C, 485 C
Kit 3: Away | Pantone 3: 7670 C, 127 C
Kit 4: Home | Pantone 4: 3005 C, 303 C, White
Kit 5: Home | Pantone 5: 293 C, White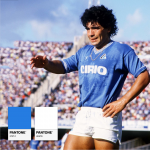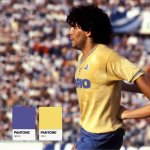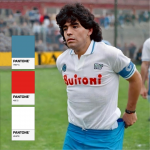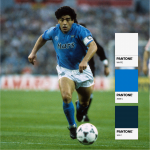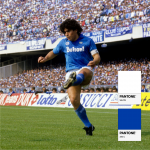 Sevilla Fútbol Club
Kit: Home | Pantone: White, 704 C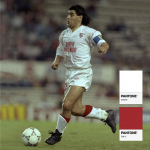 Club Atlético Newell's Old Boys
Kit: Home | Pantone: 7620 C, Black, White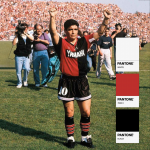 Club Atlético Boca Juniors #2
Kit: Home | Pantone: 123 C, 302 C, White