The Pantone colors of the national team jerseys
What colors are present in the jersey of your favorite national team?
The second window of national matches is also about to end, a mix of qualifiers, friendlies and Nations League matches. Roberto Mancini's Azzurri will face the Netherlands of Van Dijk and Depay, van de Beek and De Ligt as leader of group 1, while Croatia-France stands out among the other big matches of the evening. Nike and PUMA have been the most active brands in the last 2 months when it comes to national team kits and some have already become must-haves. After the editions on Serie A, Premier League, La Liga, Ligue 1, Bundesliga - and the bonus tracks dedicated to footballers' hair, Dennis Rodman and NBA jerseys - the one on the new national team jerseys could not be missing.
Italy
Kit 1: Home | Pantone 1: 5855 C, 2728 C
Kit 2: Away | Pantone 2: White, 533 C
Kit 3: Third | Pantone 3: 614 C, 567 C, 533 C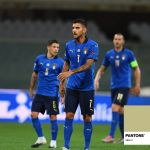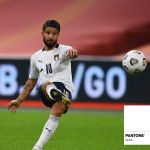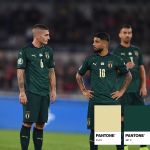 Portugal
Kit 1: Home | Pantone 1: 485 C, 7726 C
Kit 2: Away | Pantone 2: 5655 C, 555 C, 201 C, Black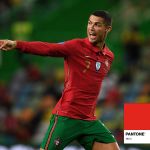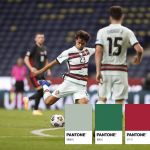 England
Kit 1: Home | Pantone 1: 1795 C, White, Black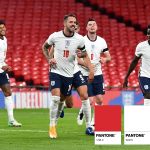 Croatia
Kit 1: Home | Pantone 1: 2736 C, 186 C, White
Kit 2: Away | Pantone 2: 485 C, 431 C, Black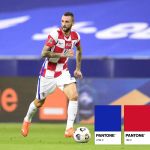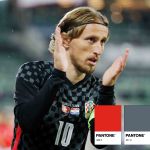 France
Kit 1: Home | Pantone 1:1795 C, 532 C, 2766 C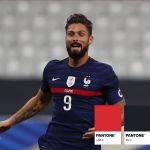 Belgium
Kit 1: Home | Pantone 1: 485 C, Black, 101 C
Kit 2: Away | Pantone 2: 7427 C, White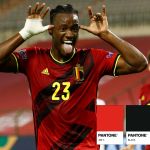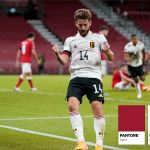 Netherlands
Kit 1: Home | Pantone 1: 158 C, Black

Spain
Kit 1: Home | Pantone 1: White, 7416 C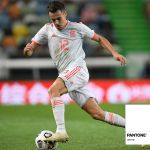 Germany
Kit 1: Home | Pantone 1: Black, White, 187 C, 7403 C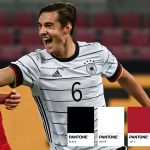 Slovenia
Kit 1: Home | Pantone 1: White, 290 C, 7463 C