Why sportsmen invest in football
From Ibra to LeBron James, who has improved their investments
In recent days it has been leaked that Floyd Mayweather, a former boxing champion unbeaten in five different categories, would intend to buy a large stake in Newcastle United.
It is not the first time that the name of Mayweather is associated with that of the English club: in fact, in 2018, according to what reported by the English tabloid Sunday Daily Star, following some statements by Cristiano Ronaldo who claimed he wanted to end his career right at Newcastle, the boxer would have already shown interest in black whites.
Last week, during a Q&A with TMZ, the 43-year-old American replied to the insinuations that saw him once again interested in the world of football: ''I am very, very interested. In the United States, we call football soccer, but the Newcastle football team is a formidable team. If people want me to buy it, let me know''. This does not mean that he really intends to spend part of his huge capital, but the premises could be the right ones. Mayweather would thus be added to a long list of sportsmen who have decided to invest in the world of football:
David Beckham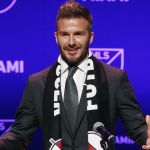 Owner of Inter Miami, he was recently the protagonist of the court case concerning the copyright of his team's logo. Club Internacional de Futbol Miami, founded in 2014, only debuted this year in the MLS but David Beckham's new adventure as president did not start in the best way, defeated 1-0 at home in Los Angeles Fc .
Zlatan Ibrahimovic
The last entered the circle of sports entrepreneurs, despite still being a footballer in activity. A few months ago, in the middle of his free-agency, through his Instagram channel Ibra had published a video featuring the Swedish first division team's Hammarby Fotboll jersey, with his name on his shoulders. It was easy to think that this would have been the attacker's next destination, which instead surprised us by declaring himself owner of 50% of the company's shares: the news was not particularly welcome, causing the insurrection of some white-green fans.
Ronaldo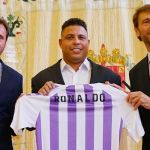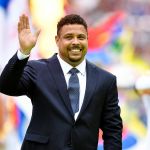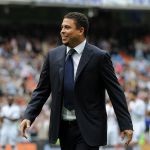 Since 2018 owner of Valladolid, club of which he has become major shareholder with a share of 30 million euros (to settle a debt of 25): ''I was in Russia and I received a phone call, they proposed the club to me and it was what I was looking for , is a company with a history of 90 years, several passed in Liga, the team of a city very close to Madrid with 300 thousand inhabitants, the price was advantageous and the deal went through. I didn't think I would suffer so much on the weekends, but we are doing well and I am very happy". Not happy, it seems that the Brazilian is also considering buying another club, this time in Portugal. We only hope that the phenomenon as a manager, I can reproduce the same magic that he showed us on the pitch.
Didier Drogba
In 2017, despite numerous requests from English and Chinese teams, the then 39-year-old Ivorian decided to switch from Montreal to the Phoenix Risings, of which he also became a minority shareholder. The announcement, both by the club and the player, was made through Twitter channels. Former Chelsea never hid, however, that his goal would be to be able to return to London as a manager, thus reuniting with his godfather Roman Abramovich.
LeBron James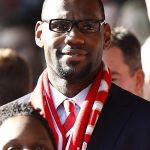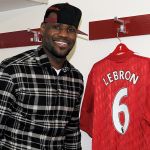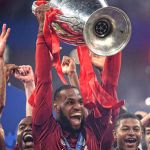 Probably the most successful case, oddly enough. In 2011, LBJ purchased 2% of Liverpool's shares of $ 6.5 million. With the Reds' conquest of the Kiev 2018 final, LeBron has seen the value of its shares rise to 32 million dollars, or almost 5 times more and from that moment on it can boast of having, in addition to 3 rings, even a Champions League. It is not the first time that LeBron proves to have talent in business, in the past it has invested in the brands "Beats" by Dre and "Blaze Pizza".