Nike customized a LA running track with the LGBT+ flag colors
The latest project of the American brand concerning the gay community is a great sport message
On the occasion of the National Coming Out Day on October 11th, Nike customized the running track of a sports center in Los Angeles (part of the Los Angeles City College) with the colors of the rainbow flag, those that since 1979 have symbolized the LGTB+ movement. The day dedicated to remembrances and celebrations was also attended by the American sprinter, Olympic gold medalist in Rio 2016 and twice World Champion in 2007 and 2009, Kerron Clement, who publicly announced his homosexuality by sending a strong message of affection and solidarity towards those who have not yet found the courage to openly declare their sexuality:
"This has nothing to do with athletics, nothing to do with my sexuality, it has everything to do with treating people with decency and making an impact to the world. [...] I have been through what a lot of people have been through which is being afraid of being who you are. I struggled with my sexuality for 17 years. Over time, as you get older, you care less. Now it's time to just be yourself and be free. That's what I've become, free."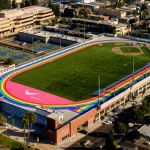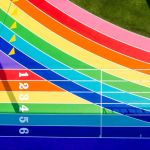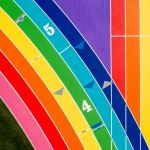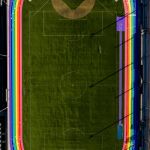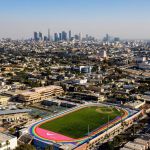 It's not the first time that the American brand make something special in favor for equality and respect for the community which includes lesbian, gay, bisexual and transgender, but also queer and intersex people. As stated by Nike:
"At Nike, we believe in the pursuit of equality for every athlete. We honour every voice advocating for equality — those standing up to make a difference and Be True. Together, Nike and Baker share a vision for a more inclusive culture through the power of sport, and are dedicated to providing inclusive spaces for LGBT+ athletes to practice the sports they love."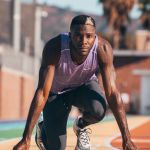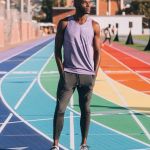 Starting from 2012 Nike has in fact spent $ 3.6 million to support various causes and initiatives relating to the LGTB+ universe, but above all the BeTrue project began, so in 2019 the Beaverton-based brand decided to collaborate with the Gilbert Baker Estate, the fund established after the death of the activist symbol of the gay community and inventor of the rainbow flag. In March 2019 the first collection was presented, to celebrate the impact and memory of the American artist who died in 2017, officially unveiled in June during the Pride Month.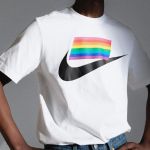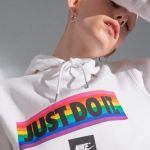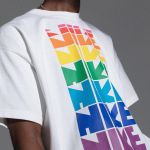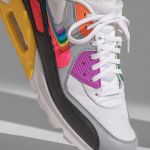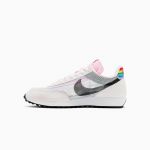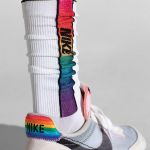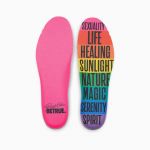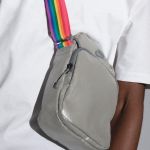 In fact, the penultimate step before the inauguration of the painted sports center, which also includes a baseball diamond, a soccer field and a long jump track, as well as a copy of Gilbert Baker's signature next to the Swoosh, will be open and free to all sportsmen.