The World's 10 most valuable sports teams 2019, according to Forbes
Also this time the ranking is dominated by American sports and at the top there are the NFL giants from Texas
Like every year in this period, Forbes' Kurt Budenhausen is the author of the depth list of the 50 richest teams in the world, namely those with the greatest economic value, a ranking once again dominated by American clubs: just over 50% are football teams (26 out of 50), while the remaining part is divided between baseball franchises (9 out of 50) and basketball ones (7 out of 50), leaving a simple minority to soccer (8 out of 50).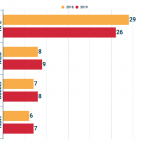 Compared to last year's report, there are minimal changes at the top: for the fourth consecutive year the Dallas Cowboys are in the first place, with a total value of around 5 billion dollars, 1-Year Change of 4% and an operating income of 365 million. In Top 10, however, despite the slight flop of Manchester United, slipped from second to sixth place, there is a massive presence of soccer clubs: Real Madrid and Barcelona, in fact, are in the third and fourth place with a value just over 4 billion.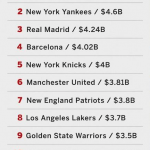 The overall growth compared to the surveys of the last years is striking: just think that the cut-off this year is around 2 billion dollars (five years ago it was 1.2 billion), a figure that today includes as many as 52 teams, while in 2012 it was only touched by Manchester United.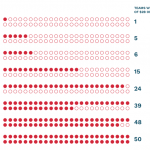 The Forbes' analysis of Forbes is focused, of course, on the magic moment of the NFL, an ever richer league thanks to the TV money: CBS, NBC, Fox, ESPN and DirecTV manage to pay even $ 260 million a year each team, guaranteeing huge revenues. In the case of the Dallas Cowboys, the role of the owner, Jerry Jones, was undoubtedly relevant, he was defined in no uncertain terms a visionary for having managed to earn thanks to the stadium's sponsorships and to the independent merchandising.
In the meantime there is also the boom of the NBA franchises, with ever-increasing profits thanks to the numerous international investments and three teams placed among the top 10: the New York Knicks, the Los Angeles Lakers and the Golden State Warriors. Especially if we think that in 2012 the only team in the top 50 was Knicks and that three franchises (Nets, Rockets and Clippers) were recently sold for more than 2 billion.
Have a look at the entire ranking, here.