The 2019/2020 AC Milan Home kit
The new PUMA kit is inspired by the 1969 European Cup and the Gianni Rivera Ballon d'Or
Kit: Home
Brand: PUMA
Inspiration: The European Cup won in Madrid in 1969
Where to buy: The Home kit is now available in PUMA and AC Milan stores and on the official club's website
The home kit 2019/2020 of AC Milan made its debut in the victory for 2 to 0 against Frosinone. A lucky first exit in a game in which the stakes were very high and the Rossoneri showed they did not want to give up the Champions League next season. The kit worn by Suso, Piatek and Romagnoli it's highly nostalgic, with a clean and essential design characterized by thin vertical red and black lines, inspired by those present in the 1969 jersey.
Next season the club will celebrate 120 years of history and to do it at its best PUMA wanted to remember one of the most glorious seasons in Milan's history, the one in which Rivera, Trapattoni, Prati and Nereo Rocco brought the second European Cup, beating Cruijff's Ajax in Madrid. Also in 1969 Captain Rivera won the Ballon d'Or.
The new kit is a very classic reinterpretation, the only modification is that of the black crewneck collar, different from the V-shaped one of fifty years ago. The only elements included in the shirt are the PUMA logo, that of the sponsor Fly Emirates and the Milan crest. To complete the kit there are white shorts and socks, with red and black finishes.
It is not the only time that the club has resumed the design of the late 60s, during the 99/00 season - that of the centenary - a celebratory jersey was made with thin vertical bands, that time with a wide collar, in line with the style of 90s and 00s football.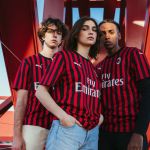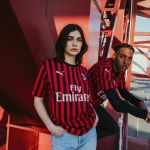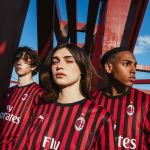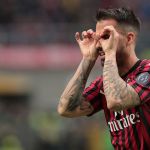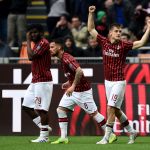 Art Direction & Production nss factory