Five football matches to watch this weekend
90 minutes at the end of the season in which everything will be decided: titles, promotions, relegations and Champions spots
Some verdicts have already arrived, others will come out during the weekend: this would be enough to convince you to spend another weekend at home waiting to know the results and the developments of the leagues you have been following since the beginning of the season. Bayern or Borussia? Who will take fourth place in Serie A? Sacrifice your friends also this time, it's raining so much.
Bayern Munich - Eintracht Frankfurt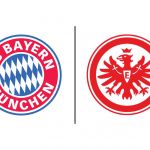 when: Saturday 18/5 at 3:30pm
where: Allianz Arena/Sky Sport
Between Bayern Munich and another Meisterschale there are the last 90 minutes of the season, at home against a tough team like Eintracht Frankfurt which still has hopes of reaching the fourth place. Rivers of beer are ready for the party, as well as to greet Robben, Ribery and Rafinha who will say goodbye at the end of the season.
Manchester City - Watford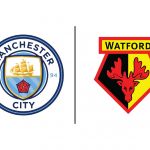 when: Saturday 18/5 at 6pm
where: Wembley/DAZN
After a journey full of surprises and twists, the FA Cup will live its final phase, of course at Wembley: the super favorites of Manchester City against Deeney's and Deulofeu's Watford, coming from an absolutely positive season. If there is no game on theory, the outcome is not at all obvious. The glance of the over 80k fans who will fill the stadium will be one more reason to follow the game, live on DAZN.
Verona - Perugia
when: Saturday 18/5 at 9pm
where: Stadio Bentegodi/DAZN
Except for further twists and turns, this weekend there will begin Serie B play-offs and the Saturday night match between Hellas and Perugia is probably the most interesting on the program, also because there are so many former players on both sides. It's a only game, so the Umbrians are forced to win to overcome the round: whoever passes will find Pescara in the semifinals.
Galatasaray - Istanbul Basaksehir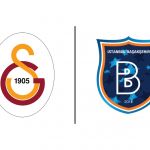 when: Sunday 19/5 at 6pm
where: Turk Telekom Arena
Two gameweeks at the end of the Turkish top flight and there are two teams at the top, both from Istanbul: the Galatasaray at the moment ahead due to the goal difference that has recovered 8 points ahead of the rivals citizens, in sharp decline in recent months. What we expect is a fiery climate, as in all the big big matches in Turkey on the other hand.
Juventus - Atalanta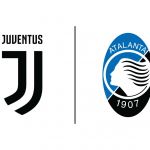 when: Sunday 19/5 at 8:30pm
where: Allianz Stadium/Sky Sport
While for Juventus it will be an absolutely irrelevant match waiting for the prize-giving/party at the end of the match, Atalanta will play a huge slice of the Champions League hopes, especially after the defeat in the Coppa Italia final lost a few days ago. But you know, the Italian champions are not used to give anything away, even if this time they will have to play without many injured players.