Here's the highest paid athletes according to Forbes
In 2018, nobody was able to earn as much as American boxeur Floyd Mayweather
As every year, the popular economy magazine Forbes released the list of the highest paid athletes in the world, that last year was dominated by Real Madrid Portuguese star Cristiano Ronaldo. But in twelve months lots of things can happen and for more information, you should buzz at Floyd Mayweather's mansion in Beverly Hills… If he has a bell at all. The American boxer, even if he wasn't even in the top 10 last year, managed to lead this chart and became the highest paid athlete of the year, thanks to the incomes from the Fight of the Century against Conor McGregor. Which were "Money" Mayweather's spoils? As much as $285M, almost entirely from the incomes of the fight against the Irish.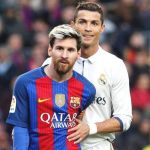 There also are some interesting news regarding the second and third place on the podium, as Leo Messi and Cristiano Ronaldo seem destined to face each other on every front. In fact, the Argentinian champion was able to overtake CR7, thanks to the $111M earned this year against the Portuguese's $108M. It's also interesting how they earned that money, as La Pulga earns more than Ronaldo in terms of salary - $84M against $61M - but less from the endorsements, as Cristiano overcomes Messi $47M to $27M. The only other footballer in the classification is Neymar Jr. that thanks to his 90 million dollars from the massive deal signed with PSG takes the fifth place.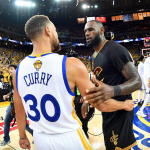 The fourth spot is held by Conor McGregor, that also benefit from the clash in Vegas against Floyd. At sixth and eight places there are the two ballers that dominate the NBA, LeBron James and Steph Curry. Even with similar salaries - $34.9M for Steph and $33.5M for King James - the Chosen One keeps the advantage thanks to the $52M earned by endorsements, while Steph has 42. Between them, there's the immortal Swiss tennis champion called Roger Federer, that holds the seventh place thanks to his 77 million and counting. Finally, the last two places of the top 10 are held by as much NFL stars, Matt Ryan (Atlanta Falcons' QB) and Matthew Stafford (Detroit Lions' QB), respectively with $67M and $59M.