Umbro x Christopher Raeburn pays homage to England jersey
The decostruction of a football jersey
Christopher Raeburn has linked up Umbro for a nostalgia-inducing collection for England fans.
Repurposing iconic Umbro sportswear from 1996-2010, the collection slices throwback Umbro gear into new apparel.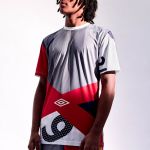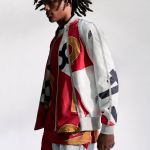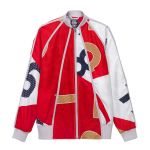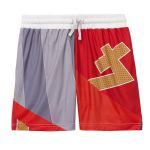 Umbro's red, white, grey and blue England shirts are disassembled and restructured intro crew-neck t-shirts, sweatshirts and shorts emblazoned with oversized player numbers in red, navy and gold. The capsule collection's most notable piece is the CR-18 Bomber Jacket, features red and white shirts stitched into contrasting vertical panels with navy and gold numbers finished with a navy collar and cuffs.