Master of outfits
A closer look to 2016 tennis style season
The tennis season just came to an end with several surprises we weren't expecting. Andy Murray became the first British to reach the first place in ATP Ranking after Stan Smith. Yet, nss sports is not only interested in the championship results because we also like to enjoy and watch the constant changes in tennis apparel.
We decided to dedicate a spotlight to the best outfits we have seen during the 2016 ATP season worn by Roger Federer and associates. Some are very interesting while others are definitely extreme.
Roger Federer – Australian Open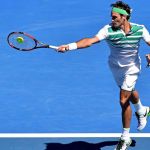 For the first Grand Slam Nike made a brilliant jersey with vivid colors which recall the beautiful nature of Australia. The Swiss champion is sponsored by Nike since the very beginning of his amazing career.
Novak Djokovic – Roland Garros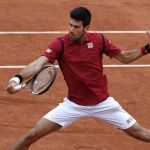 The Serbian champion is almost out of his contract with Uniqlo, a Japanese brand which signed Nole in 2012. With these apparel, Djokovic has been able to win the Roland Garros which he lost the previous year against Wawrinka.
Kei Nishikori – Roland Garros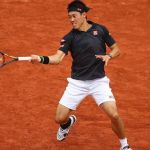 The Japanese, fifth in ATP ranking and sponsored by Uniqlo, has worn an unusual black and white outfit, very engaging. Kei will remain one of the Uniqlo's athletes also next year.
Dominic Thiem – Roland Garros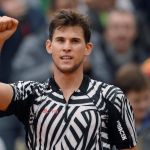 The Austrian, who definitely has been one of the most surprising players of the year, is sponsored by adidas. He's worn an outfit born thanks to the collaboration between adidas and Y-3. Will be tennis even more stylish?
Milos Raonic – Wimbledon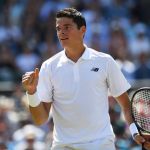 The collaboration between New Balance and Raonic has reached great results during 2016. Rules oblige players to play in total white at Wimbledon: in our opinion, NB made the most simple and attractive outfit of the tournament.
Rafael Nadal – US Open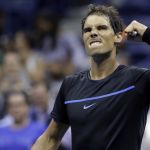 We've been used to watch the Spanish wearing colorful outfits, but during the US Open Rafa went total black with blue stripes. We hope to watch again Nadal in black during 2017.
Andy Murray –Shangai Rolex Master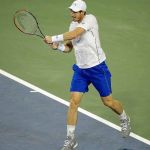 The British player and Under Armour lived a very successful season: during the Shangai Master, won by Andy, UA launched a split outfit, where blue and white perfectly melted together.
Denis Shapovalov – ATP Toronto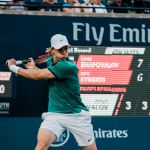 Born 1999, the Canadian prodigy is sponsored by Nike. During the home tournament, he has worn a light green jersey, retrò recall by the three buttons as much old style as fancy. We will hear about this guy in the very next future.