The Premier League laces up against homophobia
Special laces and armbands to support LGBT's rights around all country and leagues
If there's something all the football world can agree, that's the superiority of the Premier League, the most modern and developed league in Europe, which proved itself so one more time. It did it its own way, by supporting the LGBT rights.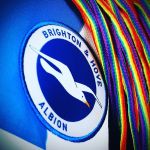 If you've watched a Premier League game during the weekend, you may have noticed particular armbands around captains' arms. Besides the captain writing, they were colored as rainbows. Same for the shoes, that besides the Nike, adidas and other logos, had rainbow laces. That's because during all weekend Premier League, Championship, League One and League Two supported the Rainbow Laces campaign against homophobic behaviors in football.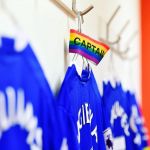 This campaign followed a research that shows 72% of football fans have heard homophobic abuse at grounds around the country. It is also claimed that some 18-24-year-olds would be embarrassed if their favorite player came out. Premier League wanted to respond immediately to those data, and so the Rainbow Laces campaign came out. Because you may haven't Leicester dream every year, but being the best football league in the world it's also about little (but not so little) details.