Style icons at 40
nss – new sport side
In football, in order to become a real style icon you need to be protagonist of unique events, you need to prove yourself against strong and influential personalities and to really stand out in order to be considered a new icon both on and off the field. But above all, becoming a real style icon takes a long time. For this reason we chose 3 champions who have recently turned 40 – Francesco Totti, Andriy Shevchenko and Ronaldo – and we have analyzed their style.
King of Rome
I always thought empathizing with whom I meet in any artistic field is essential, because that's way higher that any form of respect or admiration, and it gives that person a more intimate light that in some ways can effect the judgment. Francesco Totti was the striking emblem of this feeling for Italian football and even more so for AS Rome and the city of Rome: his style is simple but not banal, elegant but not aristocratic, probably unrepeatable but in its uniqueness also paradoxically close to whoever interfaces with him. 2015, January the 11th, we had the greatest proof: Totti scored twice in a derby with Lazio becoming, with eleven goals, the player to have scored more in the history of the Capitoline competition; after the celebration for the second goal, Totti decided to take a selfie with the curve.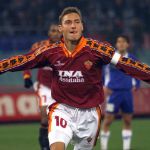 The news spread around the world, reaching even to LeBron; the stylistic figure of Totti can not ignore this event: his gesture is a kind of meta-theatrical interlude that brings it back into physical contact with the reality that surrounds it and that, in part, created it. Totti is an extremely close figure in the world of the Roma player fan and this depends on the fact that his style of play is superb even if placed at the service of a minor cause and this has obviously had great weight in his career. Every other clue about Totti leads to understand that it is extremely simple; his wife, for example, is the classic girl we loved and desired, but we never felt very far: anyone who has had a dream like Ilary Blasi in his lives. The same discourse could be made for his clothing probably almost entirely replicable in both quality and style, from an average inhabitant of Rome. To Totti belongs this figure, very banal, because it is a Roma fan perhaps before a football player: the Roma fan can potentially do it all. This form of popular romance has a price, a price that today gives voice to someone that have not accepted a style and a unique model, but achievable.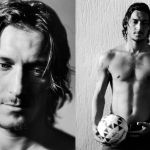 Zar
The stylistic figure of Andriy Shevchenko can not be separated in any way from the way in which he was educated and from the country where he grew up: Ukraine. To give a first and crucial impression of the Shevchenko football player and man was Valeri Lobanovsky: the first coach to lead an international trophy to a Soviet club as the Coppa delle Coppe won in 1975 with Dynamo Kiev. It is said that, in the period prior to the Dynamo Kiev was a heavy smoker, a feature which of course did not fit with the role to great player who he had intended: Lobanovsky with his grueling workouts and his work ethic not only very easily eliminated this vice but allowed Sheva to become what we know today.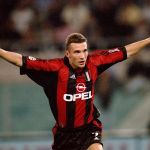 However it is not only on the football field that we felt the colonel's influence: Lobanovsky was born and raised in an age to say the least fervent for communism and was not only a great coach, but also a highly respected figure within the Communist; from this is easy to see how Shevchenko was never accustomed to excesses or to produce special aesthetic charms both on and off the pitch: he was forced to be one of many. After his transfer to Milan Sheva could know a culture virtually opposite to that in which he grew up but this did not change his approach to life indeed his dedication to work and the correctness combined with a palpable shyness, this probably compromised his career: his wife Kristen, American model forced his move to Chelsea outlining, in some ways, the end of the Ukrainian footballer. Also on the field Sheva, though he had extraordinary numbers, he has never been considered a true leader in part because of that education: the compulsion to be one of many first has allowed his football evolution and then leaving us a drastically truncated 'dichotomous image of this blond as deadly as a gentleman.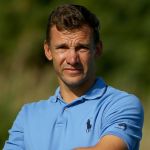 Phenomenon
It is paradoxical as well as unfair that when you think of Ronaldo the first image that comes to mind is that of him in tears touching his injured knee rather than his paso doble. Ronaldo has been the first victim of his talent: he was forced to play a World Cup in the conditions that we all know (for marketing reasons), but to better understand his style is necessary to transcend the impact that the media have had on his career: o fenomeno has often seemed a child forced into a larger world, fast and, above all, ruthless with him.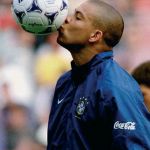 Probably without any pressure we could much better appreciate his talent and his personality; a simply brasileira personality that could have been quantified in continuous smile, boundless talent, unbelievable skills and especially carelessness. It is as if Ronaldo had been prevented from being what we would have liked to be forcing him to become the star of extremely sad scenes that are likely to undermine the reputation of the same style: Ronaldo is often reconnected to a sort of incompleteness in which breast grows a certain melancholy mixed with sadness and even if this idea is plausible on the other hand it can also be considered erroneous: Ronaldo actually also appears as a very kind person, never over the top, happy (as far as he was allowed) and especially elegant on the pitch.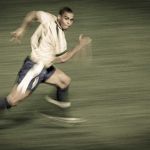 Frame it, therefore, also requires knowing how to separate what really is from what we have "forced" to learn; in some ways his figure is also not very far from that of Shevchenko: similar unquestionable talent and also very timid and naive, but for very different reasons. The fact that the talent of Rio De Janeiro has been a major victim also bears witness to his choice of sterilize himself: what better way to express their ingenuity if not admitted persecuted and exploited by the female sex? Interpreting the style of Ronaldo, then, leads to understand how often a champion can become a victim of himself: it is better to remember him for the athletics track that could pass between his front teeth, and that was easy to notice when he showed what who first should be identified: his smile.