The new St. Pauli jersey for the 2023/24 season
As always self-produced, it takes inspiration from certain aspects of the city of Hamburg
St. Pauli is a unique team on the European scene thanks to its values, its aesthetics and the decision to produce the jerseys worn on the pitch itself. The jerseys for the upcoming season will also feature the Di!Y logo on the chest, a nod to the do-it-yourself approach that marks the Hamburg team's bond with the city and its people. The jersey, which will be used for the home matches of the 2023/24 season, is inspired by the large arch of the Hammaburg and the reddish-brown walls typical of Hamburg that characterise the appearance of the south stand of the Millerntor Stadium.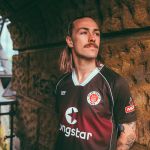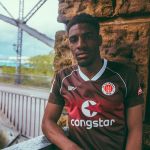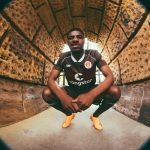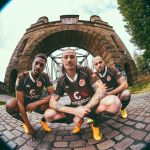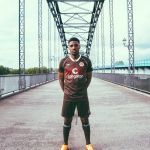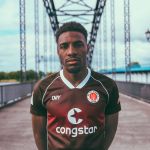 For the first time, a light red hue reminiscent of bricks has been incorporated into the otherwise predominantly brown jersey chest, giving the design a unique look. In addition, the front and back of the jerseys are framed by a white border reminiscent of the Hammaburg arch from the FC St. Pauli crest. The jerseys follow the highest standards of sustainability, such as fair production in Europe and the use of 100 per cent recycled fibres, but still have all the performance features of a modern football jersey: lightweight, tear-resistant and with the best moisture transport for fast drying.
The jerseys are already available in the St. Pauli online shop, here.