The second jersey of Tacchettee and nss sports for the Scudetto
A shot from Largo Maradona - 30 April 2023
After the first t-shirt launched a few weeks ago and dedicated to the Scudetto won by Napoli in 1990, nss sports and Tacchettee have launched a new t-shirt, celebrating the title awaited for 33 years. The celebration on the streets of Naples was huge and will continue in the coming weeks, from the Lungomare Caracciolo to the Quartieri Spagnoli, where crowds of fans rushed to worship the footballing legend Maradona under the famous mural that represents him and gave his name to the square named after him.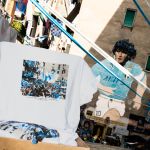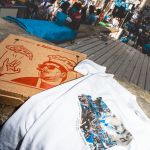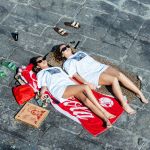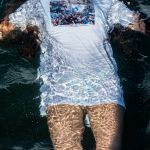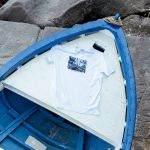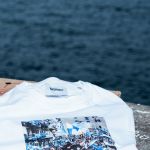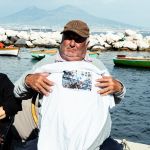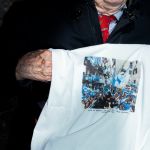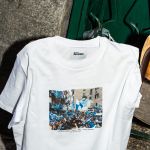 The new Tacchettee and nss sports jersey taken in the streets of the city portrays one of the many moments experienced at Largo Maradona, which encapsulates all the essence of this Scudetto and the happiness of an entire city. The print on the white jersey depicts a view of the mural, under which a tide of Azzurri fans celebrate with flags and Italian flag, also waving from the balconies, celebrating a moment that Neapolitan citizens will hardly forget. A pizza box, as much a symbol of joy in Naples as Osimhen's goals, was designed as a commemorative tee box.
The second drop dedicated to the third Napoli's Scudetto is available here.