Why isn't Nike selling Atletico Madrid's new Away kit?
The latest kit celebrating the 120th anniversary of the Madrid club is nowhere to be found on the sponsor's store
Somewhat ahead of the traditional schedule of kit presentations for next season, Atletico Madrid unveiled in late April the Away jersey it will wear in 2023/2024, a celebratory model for the Colchoneros' 120th anniversary. The blue-and-white Nike jersey was unveiled in a retro campaign and worn in the home match Atleti won against Mallorca, with fans appreciating the style that harked back to the club's early history. Although the new model has been well received, it seems impossible to be able to buy the jersey, since it cannot be found on Nike's official store and on the club's store it can only be found in the Womens and Kids versions. In the year when the Home jersey was the least sold jersey in the club's history, probably the reasons that make the new jersey unobtainable on the official stores are related to the possible end of the sponsorship with Whalefin.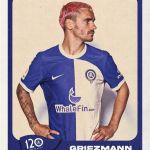 Just last year, the cryptocurrency exchange platform signed a five-year contract at 42 million euros per season with the Spanish club, with a formula going up similar to the one signed by Inter and Roma with DigitalBits, a company that also operates in the blockchain. Given the recent events and the end of payments that have posted the two Italian teams and play without sponsors, Atleti would be moving for a change and the consequence could be precisely the blocking of the sale of the 23/24 Away jerseys, which could also unlock in the Nike store with the announcement of Whalefin's replacement.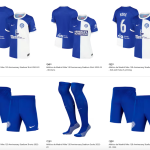 If Nike and - only in part - the club are making it difficult for fans to show up at the Wanda Metropolitano with the new jersey, it is possible to find it in a replica version at some independent retailers, without a sponsor on the chest. The rest of the collection is available in Atletico's store, we can expect it to arrive in Nike's as well with the announcement of the new sponsor.