PSG's new capsule designed by Esteban Cortazár
There is also an €838 sweatshirt in the new collection made for Paris Saint-Germain by the Colombian designer
Paris Saint-Germain in the last week has been talked about in particular for the protests of a part of the fans against Leo Messi, but in recent days the Parisian club has cemented even more its ties with the fashion world by unveiling a new capsule collection, created in collaboration with Colombian designer Esteban Cortázar. The win against Troyes on the last game brought Mbappé and his teammates closer to a new Ligue 1 title, meanwhile in PSG's online store is available a limited edition collection created by one of the youngest designers ever to have exhibited at New York Fashion Week. Raised in Miami but of Colombian heritage, Cortazár named the collection "Paris Latino," thus encapsulating his own origins and those of the club, which come together in a capsule in which the club's symbols are combined with a tropical aesthetic.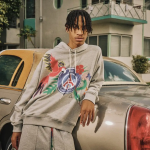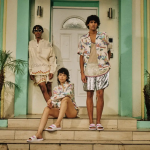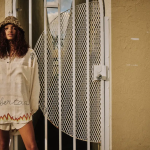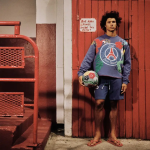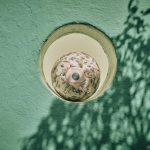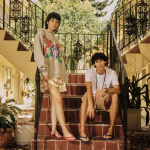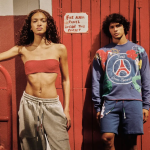 The items in the collection were created by Esteban Cortázar in collaboration with Chilean designer Mario Faundez of Studio El Guerrero, who handled the typography, Colombian collective Popular de Lujo, and brand Sequence. Among the products, PSG presented t-shirts, hoodies, shorts, Cuban and Korean shirts, and even a ball, featuring the colorful graphics that characterize the whole collection. The artisanal approach and style that PSG has followed in this collaboration is also reflected in the price of the items, which range from €87 for the bracelet made by Sequence, to €248 for the beach bag to €838 for the blue sweatshirt in which the PSG crest is surrounded by parrots and tropical plants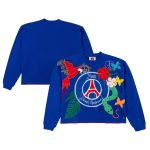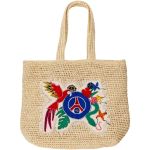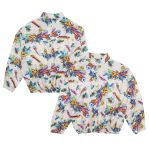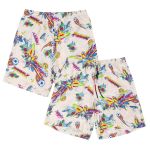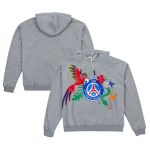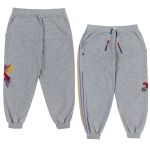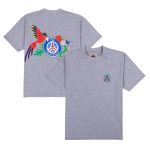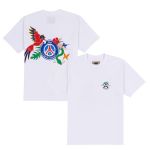 The collection is available on PSG's official website, here the link.