The collaboration between Umbro and MTv takes us straight back to the 1990s
A tribute to acid house and baggy looks
Umbro returns to the glory days of late 80s and early 90s acid house for its new collaboration with iconic music video channel MTV. The collaboration takes us back to Umbro's hometown of Manchester and celebrates a time when working class kids, football fans and students gathered in disused warehouses, abandoned buildings and fields to rave and dance to a unified beat. Each movement had its own uniform, and the rave scene gave birth to a new oversized and androgynous aesthetic. Affectionately referred to as 'baggy', the movement became part of the British identity, particularly that of the North, combining influences from sportswear, club culture and workwear, and providing the comfort needed to dance the night away. So while Umbro casual wear moved from the football pitch to the dance floor, MTV rewrote the rules of pop culture with its 24/7 music videos.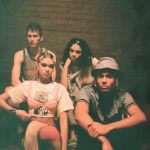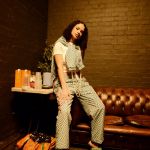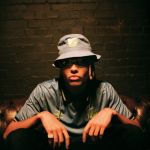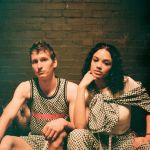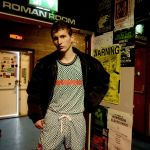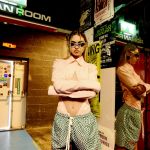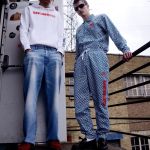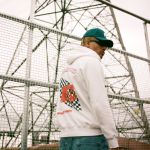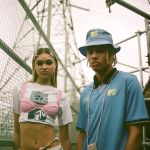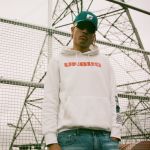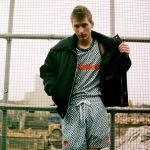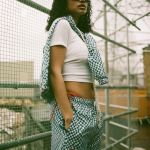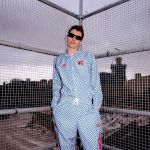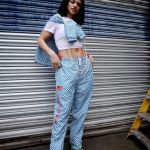 For Spring-Summer '23, Umbro and MTV revisit the second summer of love with a collection that combines casual sports-inspired silhouettes with an array of graphic prints and colours inspired by the rave scene of the 80s and 90s. '90s visual cues include a fusion logo linking the Umbro and MTV brands, and a distorted all-over checkerboard print. The fabrics are also a nod to the 90s: a suit-inspired nylon crinkle and a polyester micro-let fabric long used for Umbro jerseys and workout wear. The silhouettes are slightly oversized for a gender-neutral fit. The collection includes a trainer jacket, hoodie, training trousers, graphic tee, football jersey, waistcoat, swim shorts and bucket hat. There are also shoes and accessories, the Copley 'Checkerboard Sneaker', a cap and a waistpack bag.
The campaign for the new collection is accompanied by Manchester band Porij. Musically inspired by the same era as the Umbro x MTV collaboration, the NME describes Porij as 'Manchester's most danceable new band'. In terms of musical style, the NME described that "each song grows wilder and more acidic as it progresses, while slick bass fades into swirls of reverberating electronic elements before abruptly coming back into focus". Just the right sound to showcase Umbro x MTV's contemporary reinterpretation of a British era that would bring dance music to the world.
The Umbro X MTV Collection drops on 18 March.