PUMA's new KING boots are pure nostalgia
In a completely new upper material of non-animal origin
A shoe that has been worn by Johan Cruyff, Diego Maradona, Eusébio, Lothar Matthäus, Pelé and many other players usually doesn't need much presentation or modification. Yet PUMA today unveiled a new PUMA KING introducing the new K-BETTER™ technology to deliver exceptional performance without kangaroo leather. The main new change is just that, a completely new upper material that is not of animal origin. The upper contains at least 20 per cent recycled material, as a step towards a better future. But in addition to the upper, the KING also features a new lightweight sole with an external heel counter, a KING stability spine and conical cleats, so you have maximum control over both your movements and the ball.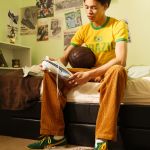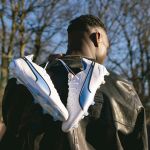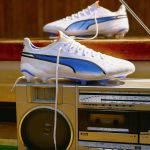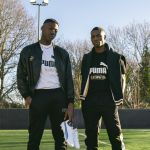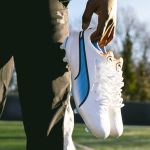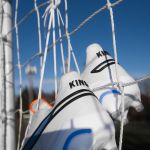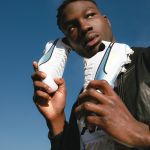 "PUMA KING is PUMA's most iconic franchise in the world of football and has always been synonymous with using the best materials and the most advanced innovation. Over the years we have seen the shoe evolve and become an integral part of football culture on and off the pitch, from the fields to the bleachers," said Peter Stappen, Lead Product Line Manager Teamsport Footwear. "The new KING takes the franchise to the next level and offers an ultra-soft upper with optimal stretch resistance for incredible touch and control."
What has been nicknamed 'the shoe of the gods' over the years was Neymar's debut model and now returns again in a new, more sustainable version. A return that many have been waiting for to follow up on that legacy built over time and made only of innovation and broken records.
The new PUMA KINGs are already available, here.