When facing two teams with the same main sponsor
And the away team had to change their jerseys
If you flip through the memory album of football at the turn of the millennium, you will find one of the most obscure and fascinating curiosities: the teams that competed in international competitions with commercial sponsors on their jerseys. Indeed, this practise was long banned by UEFA, which until the end of the 2009-10 season required the away team to use a new graphic advertising a single product of the company in question. Chapter 19.10 of the regulations specifically stated. "If two clubs meeting in the competition have the same shirt sponsor, the home team may wear the advertising of its usual sponsor, while the visiting team may only wear advertising for one product of that sponsor. Identical advertising elements may not appear on the jerseys of the two teams concerned. The visiting team must send a sample of these new kits to the UEFA administration for approval."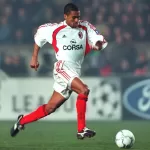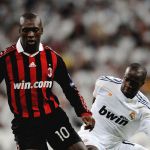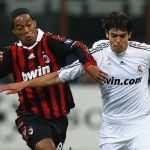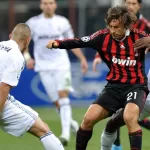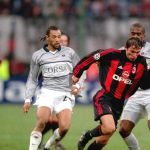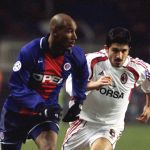 In this way, we witnessed last-minute corrections, ongoing changes and outright patches on match jerseys that create the kind of uniqueness that makes such compositions so fascinating even decades later. When AC Milan and Paris Saint-Germain met in the Champions League in the 2000/01 season, both teams had Opel, the German car manufacturer that was very active in the football market at the time, as their mid-breast sponsor. For the double-header, therefore, the teams swapped main sponsors, with the Rossoneri using the CORSA sign at the Parc de Princes, one of the flagship models of the time, later copied by the French at the San Siro. Bayern Munich also faced the same problem when they played Paris Saint-Germain, in which case they opted for the AGILA model.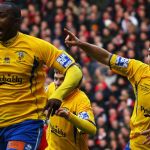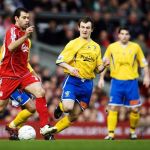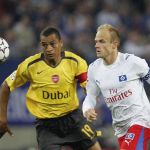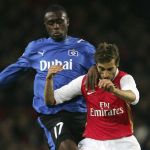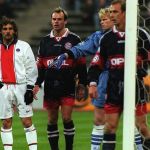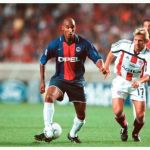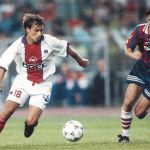 But it was not the only case of this kind the Rossoneri were involved in. There was also a dispute at the match against Real Madrid in the 2009/10 season over the joint sponsor, the online betting company bwin. In that case, the away team used the sign win.com. The same fate often befell Arsenal with the help of its sponsor Fly Emirates, which is widely used in European football. One example is the 2005/06 Champions League group stage double-header against Hamburg, where the visiting team had to wear specially made shirts with the inscription Dubai, the capital of the Saudi state where the airline is based. But perhaps the funniest case is the FA cup match between Liverpool and Havant & Waterlooville, a team then playing in the National League but sharing the famous sponsor Carlsberg with the much more famous Reds. In this case, instead of the name of the beer Probably was used in the same unmistakable font, a reference to the claim 'Probably The Best Beer In The World'.