3 main sponsors you may have forgotten
Sometimes the brands chosen by English clubs are very strange indeed
Some sponsorship deals make history. Think JVC and Arsenal, Pirelli and Inter or Carlsberg and Liverpool. Some of the most iconic kits of all time have resulted from these partnerships. Fly Emirates and Real Madrid or T-Mobile and Bayern Munich are more recent (and lucrative) examples that have over the years become very recognizable in their own right, and one would be crazy not to call these sponsorship deals successful and appreciated by the fans. It is important to know, however, that not many deals turn out like this. Clubs with bad sponsors are a very common sight in football.
Everton - Angry Birds
When Everton struck a sleeve sponsorship deal with Rovio Entertainment and their famous Angry Birds franchise in 2017, criticism flooded the club's social media accounts. Twitter, above all, saw masses of Everton fans unhappy, and the entire ordeal became an Internet meme. The sponsor debuted in a 4-0 battering to Manchester United, making that day extra bitter for Toffees supporters. A year later, three Everton players, Theo Walcott, Cenk Tosun, and Gylfi Sigurdsson, were inducted into the new Angry Birds Evolution game, and once again, fans on Twitter did not hesitate to communicate their frustration and embarrassment.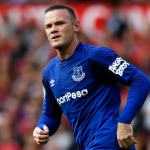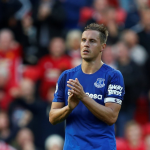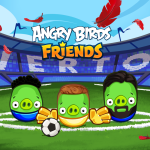 The comedic peak of this sponsorship deal was finally achieved towards its end, when in 2020 the partnership surprised the world again. In similar fashion to what they had done 3 years earlier, developers at Rovio decided to add three more players as characters in their game. Jordan Pickford, Yerry Mina, and Andrè Gomes were the 'lucky' trio, only this time they were to be incorporated as the classic 'green pigs'. If you thought the first bunch were bad, look out for this one.
Surprisingly, the deal went well. Rovio Entertainment marketing director Kai Torstila described the partnership as "a successful one" and that the company was "entertaining the possibilities of a continuation with the team". Ultimately, nothing came of it, and the partnership ended in 2020. What ultimately remains is a funny (or painful, depending on who you ask) memory for Everton fans and the £3 million that the club received for its commitment to the Angry Birds franchise as a sponsor.
Manchester United - 20th Century Fox
It is now Manchester United's turn, with its 20th Century Fox partnership between 2016 and 2018. At first, you might be inclined to think that there is nothing wrong with a movie-industry giant partnering up with one of the richest and most powerful clubs on the planet, but certain episodes, caused by disorganization or simply funny content, fully cement this deal's place on this list. The partnership was announced in a chaotic, random, confusing way, reflecting the state of the Red Devils during that 2015-2016 season.
It started on January 11th, 2016, when Chris Smalling let the world know that he "couldn't wait" to see Leonardo DiCaprio's The Revenant. The tweet was followed by other players from the squad, such as Memphis Depay and Ashley Young, and the football world did not understand what was going on. Everyone was wondering why Manchester United players were publicly, altogether, one after the other, praising the same movie on Twitter. The partnership was never officially announced, but fans put two and two together by the time that this image started surfacing online.
After this, everything took off, and we were blessed with multiple hilarious Hollywood trailers featuring some out of place Manchester United footballers. One above all, Wayne Rooney, making appearances in Deadpool, X-Men, and Independence Day trailers. He delighted viewers with not-so-great acting and his thick Scouse accent, becoming a meme sensation. 20th Century Fox stated that "Together, we look forward to introducing each other to greater connections and more entertaining content that will engage film audiences and football fans around the globe". Not sure about the rest, but the entertaining content was definitely there.
West Bromwich Albion - West Midlands Health Organization
Now back to the 1980s, way before football became the business it is today. For a time when shirt sponsors were just becoming widespread, West Bromwich Albion definitely found a way to stand out. In 1984, the West Midlands Health Organization approached the team and offered them money to display the standard 'no smoking' sign on the front of their shirts. The terms were agreed, and WBA kept the now-famous kit for two seasons, switching sponsors after the atrocious relegation of 1986.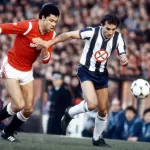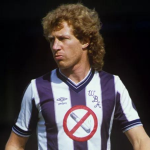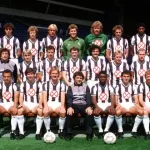 So, with this short, unsuccessful stint, the 'no smoking' sponsor is now remembered for its peculiarity more than anything else. It may not have been the most lucrative or lavish deal, but there is a certain moral and ethical undertone that surely must have delighted the West Brom players. On the other hand, this was still 1980s England, and no one would be surprised if some of them lit up a cigarette or two after training.