The Arsenal and adidas collection dedicated to France
A collection to celebrate the club's connection with French players, managers and fans who have passed through the Gunners
This weekend, adidas and Arsenal officially launched a new collection celebrating the club's bond with French players, managers and fans. Next summer will mark 20 years since the start of the Invincibles' season: a success that has remained in the club's history, the pinnacle of the Wenger Era (1996-2018). The Arsenal players wore this special tracksuit for the FA Cup against Manchester City, with the transalpine tricolour on the shoulders and the golden adidas and Arsenal badges. The full outfit with hoodie, track top, t-shirt and stadium parka, on the other hand, will make its appearance from 4 February, when the Gunners visit Everton.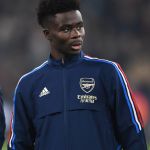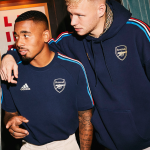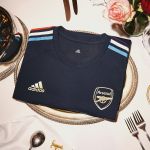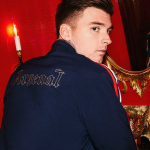 Among the most illustrious French players capable of making Arsenal great, in addition to coach Wenger: Henry, Vieira, Pires, Wiltord, Clichy, Cygan and Aliadiere, the latter still an ambassador for the North London club. Currently, the only transalpine player in the first-team squad is William Saliba, who grew up in Sant-Etienne and was runner-up in the World Cup in Qatar. Beyond the satisfying results on the pitch, however, Arsenal once again confirms itself as one of the most active teams off the pitch, after having dedicated a few months ago a pre-match shirt to Jamaica, now it is the turn of France. A further demonstration of how in just three seasons adidas has renewed and relaunched the Arsenal brand around the world, linking it to the 1986-1994 decade when it was technical sponsor of the London team, opening up the vast catalogue and at the same time introducing new formats and templates.
The collection is already available here.