Another team to put on your map, Preston Lions FC
One of Australia's premier football clubs and located in northern Melbourne
Where we have travelled far and wide, discovering clubs from overseas and exploring leagues certainly less in vogue than those in Europe, today we take you virtually to Melbourne, to the home of the Preston Lions Football Club. The club in the northern suburb of Melbourne is one of Australia's premier football clubs, culturally supported by Macedonians who emigrated to this part of Oceania and founded the club in 1947. The club has had many successes and failures, as they all have, but despite this it has a huge following, with a peak attendance of between 4,000 and 8,000 per match.
The Macedonia Soccer Club was originally created as a focal point for the newly immigrated Macedonian community to get together and socialise, and to provide the youth of the time with the opportunity to learn and play the 'game of the world' that was so popular in their homeland, Macedonia. Since their inception, the Preston Lions have become one of Australia's largest local football clubs, with local and international talent representing the country and beyond.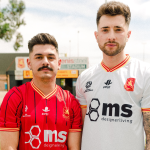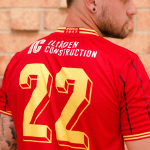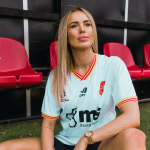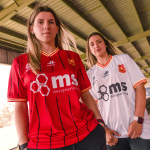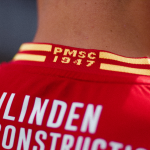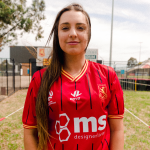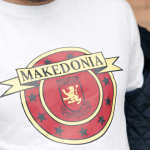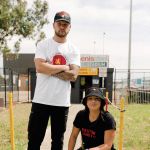 A team well aware of its image and aesthetics as evidenced by rebranding and shooting. "As a brand team, we recently completed a full rebrand of the club, which met all the key points required, which covered history, community, ethnicity and fashion. The project was extended to all of the club's collateral products, including the two most critical aspects: jerseys and merchandising, for which we collaborated with our players, photographers and consultants with the aim of becoming a leader in our football landscape in a way that no other club was doing."
Preston Lions FC in fact decided to highlight growth, history, community, ethnicity and fashion, with the aim of connecting with the public and the people who populate the stadium Sunday after Sunday. Even though the club plays in Australia, it has a footballing history that few others in the nation have and is the envy of all football clubs due to its large fan base, which is why they have been put at the centre of every decision. Meticulous and skilful work has also been done on the shirts, where models from the past have been revisited, while still trying to make them consistent with today's culture. But in addition to the aesthetics, the campaign was also skilfully curated, enhancing through photography the club's ambience and lifestyle soul. An inspiration that came from the most famous clubs overseas, where football took its first steps, where teams are now true brands. A step that Preston too has already taken and we are sure you will hear about it in the near future.