When Napoli was sponsored by Umbro
A leap into the past given the various rumours linking the partenopei to the English brand
A new year means many changing technical sponsorship contracts. Sometimes already announced, others yet to be closed, others still suggestions chasing each other among insiders, here are other possible deals that we could see take shape in this 2023. And among the many possible deals could be a resounding return of Umbro to Napoli. The English brand was Napoli's sponsor during the 1990s, its golden years where it used to design jerseys that have remained in the history of football design and in the minds of every fan of the sport. In fact, even if Napoli in those seasons failed to replicate the successes achieved by Maradona and his teammates, it was still a sponsorship different from the others, always seasoned with unique jerseys with psychedelic patterns accompanied by the Voiello sponsor, present in those years at the height of the abdomen.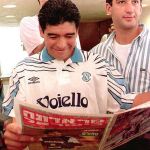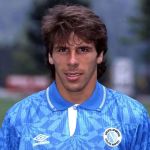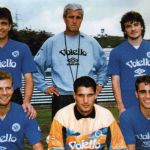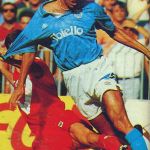 For the Neapolitan team, which this year is living a real dream of glory thanks to the tactical design of Luciano Spalletti, Umbro designed 4 different jerseys for 3 seasons. The only flaw in this historic partnership is that the away jersey has remained unchanged for all three seasons, while the home jersey (like the third) has been used for two championships in a row. But the third jersey and the goalkeeper's jersey also stand out, the former incorporating a colour very dear to Neapolitan fans, red. A colour that in the Neapolitan city immediately recalls Maradona and the Scudetti he won, while impeccable as always was the work on the goalkeeper's jerseys, very imaginative and colourful in full 90s style.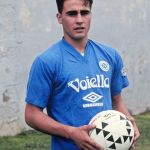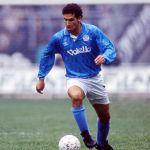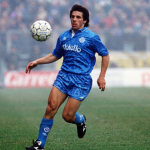 And who knows, maybe Napoli might now focus on the nostalgia effect, abandoning EA7, the current technical sponsor in charge only of designing the shirts, to switch to the historic English brand. A move that could prove to be a winning one for De Laurentiis' team, who could cut back on their excessive production of jerseys, focusing more on the design of jerseys that over time have made the team iconic off the pitch.