History of the long relationship between Inter and China
Between tributes, dedicated collections and jerseys, the Milanese club's relationship with the Asian country
It is the 2005/2006 season and a jersey appears in the Italian championship with Chinese writing that we are hardly ever used to seeing. It is the famous sponsor Pirelli, a regular presence on Inter's jerseys until a few seasons ago, which will change its iconic logo with the elongated 'P' to Chinese to celebrate the Asian New Year. Until then, it was not at all a widespread practice, hardly any team before that time had ever paid homage to the Asian country's anniversary, especially on a football pitch. But in reality, the relationship between Inter and China has its roots in the past, exactly when in June 1978, Eugenio Bersellini's Inter became the first club in the history of Italian football to visit Chinese territory, marking a sort of record, crossing a border that until then no one had ever crossed. In fact, the relationship between the Asian country and the Milanese team has always been very strong, the Nerazzurri have always counted a large presence of supporters in East Asia and beyond, which is why for several seasons now seeing the club's homage is no longer so surprising.
In fact, the 2005/2006 season is the one that kicks off, but from year to year, thanks also to Nike, its faithful technical sponsor since 1998, the initiatives have multiplied, becoming more and more frequent. And so in the following seasons it was not only the Pirelli sponsor that changed, but also the players' names. But beyond the jerseys and fonts changed for a single day, the Milanese team over the years has churned out several lifestyle collections dedicated to New Year's Eve, demonstrating that it is betting heavily on the Chinese market, where initiatives and projects of this kind allow not only the brand, but also the clubs to increase interaction with Asian fans.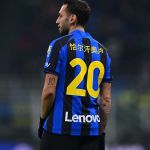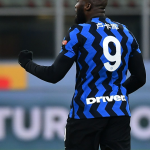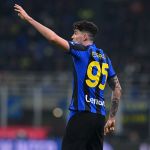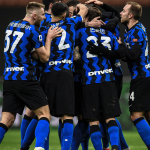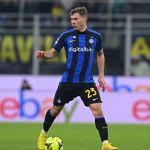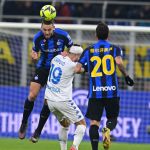 A relationship that has obviously become even stronger since the definitive takeover by Steve Zhang, the current president and the youngest in the club's history, who was born in the coastal province of Jiangsu. In fact, since 28 June 2016, after Suning purchased 68.55% of Inter's shares, Steven Zhang has joined the board of directors of the Nerazzurri company along with four other executives of the Chinese group, bringing a small piece of the Asian country to the city of Milan. An acquisition that has also helped Inter gain more and more fans around the world, but especially in China, where its president is now known for breaking several records, including the undoubtedly unique one of being the first foreign owner in Italy to win a trophy. And even if yesterday, in the unfortunate match against Empoli, Inter failed to win, losing three fundamental points, the relationship between China and the Milanese club is destined to grow more and more, finding new declinations year after year.