Chelsea is buying everyone
Will a star-studded football market be the right way to steer a course that was not the desired one?
Chelsea is a club born in modernity, an institution that despite being in existence since 1905 and having a greater history than rival fans are willing to accept, wasn't a regular name in the collective consciousness of football fans until Russian Oligarch Roman Abramovich bought the club for a cool $233 million from then owner Ken Bates in 2003. Throughout Abramovichs' nineteen years as owner of the club, Chelsea developed into the most successful English side since the turn of the millennium, winning twenty-one trophies including two Champions Leagues and six Premier League titles. This winning machine was created via two simple yet highly effective means: exorbitant investment and an unwavering demand on players and managers for silverware every season. Much to the chagrin of the rest of the footballing world, this plan worked. Chelsea developed into a big-money behemoth, an unstoppable blue cloud that torched tournaments and housed some of football's greatest talents. Thus, when Roman Abramovich was forced to sell the club following the illegal Russian invasion of Ukraine and his linked connections with the Kremlin and Vladimir Putin, there was a general sense that a dynasty had ended.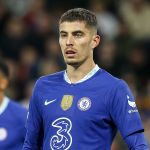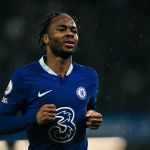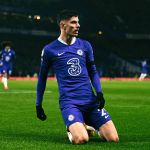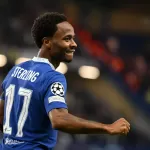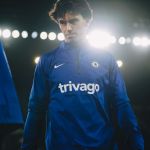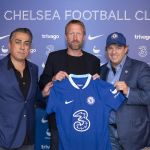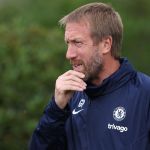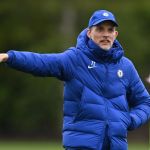 With Chelsea in a perpetual state of disaster, under legitimate existential threats, and in dire need of new ownership, up stepped the swift side-parting of American business tycoon Todd Boehly, owner of the Los Angeles Dodgers, the Los Angeles Lakers, the Los Angeles Sparks, Cloud9, and DraftKings, who, alongside a collection of investors comprising of Clearlake Capital, Mark Walter and Hansjoerg Wyss won the bid to steer Chelsea in a new direction. However, the new direction many Chelsea fans were braced to experience started off with great similarities to the Abramovich era, sacking the then Head Coach and Champions League winning manager Thomas Tuchel and spending upwards of £350 million on a cumberbund of young talent as well as instant-impact players such as Raheem Sterling, Marc Cucurella and Kalidou Koulibaly. For Tuchel, despite consistent love from the fanbase, his time was up with many claiming that he himself wanted to leave as his desired direction was not aligned with the Boehly/Clearlake vision despite Tuchel himself stating that "I didn't see this coming. Obviously, I was in the wrong movie."
With Tuchel now gone and Chelsea in need of a new manager, Brighton's Graham Potter was chosen to be the primary pathfinder following his outstanding spell at the Seagulls. At the time this appointment was universally welcomed by Chelsea fans regardless of their loyalty to Thomas Tuchel - a loyalty that to this day remains steadfast. Fans, players, and the ownership structure recognised that there would be a period of adaptation. Yet, given Chelsea's recent run of results, the chaotic core created under the previous ownership is beginning to rapture once again as many fans seem incapable of dealing with average performances for longer than a few months. A promising start for Potter's side has been compounded by a recent run of turgid results as Chelsea display what many regard, rather flippantly, as relegation form. There are a number of reasons for this. Since the start of last season, Chelsea has suffered ninety-seven (97) injuries, more than any side in Europe, with Reece James being arguably the most significant absentee over that time alongside N'Golo Kante. Equally, Potter has inherited a patchwork side created by a culmination of managers over the last six years meaning that few of the players in this side have been chosen by him specifically, although that is not to say that the squad lacks talent, it most certainly does not.
However, as we step day by day into the Potter tenure, few would argue against the fact that a significant number of senior players desperately need to move on. Chelsea has always been a club centred on player power, and it is becoming increasingly clear that many of such senior players are not responding to Potter's instructions. One need only watch the West-London side play to understand this. Equally, it could be reasonably argued that none of Chelsea's summer signings have improved the side. Raheem Sterling has perhaps been the most successful, yet with a weak structure around him he is limited in what he can do. Christian Pulisic, Hakim Ziyech and Pierre-Emerick Aubameyang have generally failed to impress. Additionally, Chelsea's ring-doughnut midfield partnership of Jorginho and Kovacic looks as sturdy as a papier-mache boat. With an open centre, league titles cannot be attained.
Chelsea managers have often paid the price for the failings of the squad, understandably. Yet, given the current state of play, it seems unlikely that sacking Graham Potter would help Chelsea. The chances of placing in the top four look exceptionally unlikely, whilst competing in the Champions League looks even less likely. There is no denying Potter could be doing more with this squad, however, the players should be taking the lion's share of the blame at the moment. This is a consistent theme throughout various managerial appointments at Chelsea. If Chelsea is committed to the "project", then fans are well within their rights to demand to see this project. Senior players need to be displaced by younger, hungrier players who have dreamt of a chance for playing at the club. Chelsea has arguably the best young talent in the world at their disposal, if the season is a write-off already, then it seems nonsensical to not give them a chance.


Todd Boehly and company look likely to continue the high spending. Christopher Nkunku, whilst not formally announced, has been considered a Chelsea player for some time now. His attacking qualities will be drastically needed. Joao Felix has signed on a peculiar six-month loan spell from his manacled position at Atletico Madrid. Despite receiving a red card on his debut, many fans are extremely pleased with his display, already labelling him Chelsea's best attacker since Hazard. The £88.5 million pickpocketing of Arsenal for the Ukrainian starlet Mykhailo Mudryk further exemplifies that Chelsea's new owners are planning on building a side centred on the foremost youthful talents, given the wide attacker has signed an eight-year contract. The need for a new midfielder, potentially two midfielders remains top of the priority list for the blues who are yet to effectively replace Fabregas and Matic. Various rumours continue to do the social media rounds, although at the time of writing Chelsea are yet to make any concrete bids for elite young midfielders. That said, the Blues have acquired the signature of the excellent Brazilian talent Andrey Santos from Vasco da Gama, certainly one for the future.
Chelsea continues to be one of European football's chaos agents. Only time will tell whether the Potter project will work. However, big clubs have revived themselves from worse positions than this, and Chelsea still has a significant pull for attracting talent. A transition was never going to be easy, and many expected turbulence. For Chelsea, it is time to stay sat down, seatbelts on, and try to see off the storm. Further turbulence will do little but hinder progression. Patience is a challenging game, especially for Chelsea fans, yet that is the only option. My suspicion at current is that Chelsea will develop once again into a European powerhouse, we shall see.