What do footballers do when they quit?
Not everyone decides to stay in the world that made them famous
After hanging up their football boots, most players stay in the world of football by becoming coaches, managers or commentators on television. A smaller number, on the other hand, decide to have nothing more to do with the world of football and devote themselves to a wide variety of professions; perhaps those for which they had a passion as children or which they simply cultivated as a hobby during their careers. From the steering wheel of a rally car to the console of DJ to wine production or even those who have chosen the religious life - here are those who have chosen a change of scenery after their career on the football pitch.
Wine producers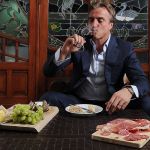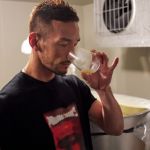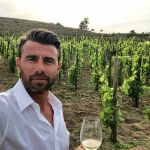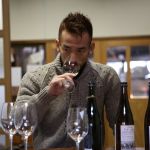 One of the most famous professions among former footballers is that of wine producer or other types of alcoholic beverages. This is true of Frenchman Vincent Candela, who wore the Roma shirt in Italy, and former midfielder David Ginola, who have turned to winemaking. In particular, 'Le Magnifique', who wore the colours of PSG, won a silver medal at the International Wine Challenge for a rosé he produced. Another former footballer with a past with the Giallorossi, Hidetoshi Nakata, has opened a company in Japan that produces sake, among other things.
Poker players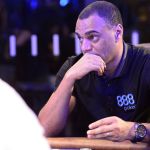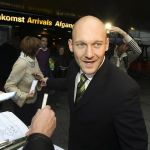 Card games have always been a popular pastime for footballers, but some of them have decided to turn it into a profession. Thomas Gravesen, a former Real Madrid and Everton centre-back, became a poker player and won more than $100 million at the green table after moving to Las Vegas. The same path as the Dane is taken by the Brazilian World Champion of 2002, Denilson, who also participates in major poker tournaments.
On the ring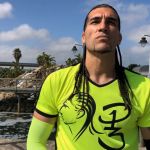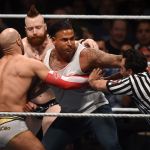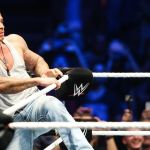 Former Werder Bremen goalkeeper Tim Weise once hung up his gloves and concentrated fully on the gym, where he took on the physique of a bodybuilder and eventually became a professional wrestler. A 1998 world champion with France also stepped into the ring. It is Bixente Lizarazu, who won the European Jiu-Jitsu blue belt in 2009.
Faustino Asprilla's condoms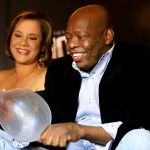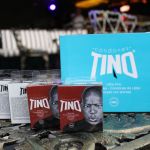 Definitely very extravagant is the activity of former Parma and Newcastle striker
Faustino Asprilla
. The Colombian has in fact launched his own line of condoms called 'Tino'. The 'Octopus' has also explained what his favourite condom flavour is: guava, the fruit of a tropical tree.
Car racing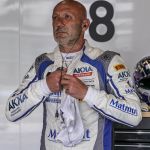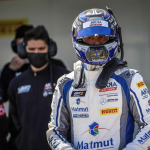 Fabien Barthez, the goalkeeper who won it all with France, has not retired from sporting competition. The former extreme defender has only moved from the football pitch to the race track and got behind the wheel of racing cars. He took part in the Porsche Carrera Cup France, then the Bioracing Series and the Caterham Sigma Cup France. In 2014, he took part in the 24 Hours of Le Mans for the first time and in 2016, together with Olivier Panis, he founded the Panis Barthez Competition team to race on the famous French circuit.
Taribo West and religion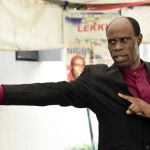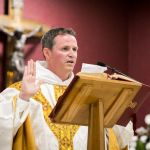 The choice of Taribo West is also very peculiar. The former Inter Milan footballer radically changed his life by deciding to embrace faith and become a Pentecostal pastor. The same decision was made by Phillip Mulryne, former Manchester United midfielder, who began studying for the Roman Catholic priesthood and was ordained a deacon in 2016.
Behind the consolle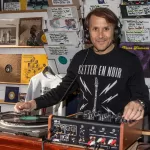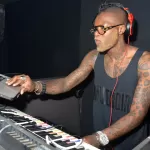 Former FC Barcelona goalkeeper José Manuel Pinto dedicated himself to music, and dance in particular, by becoming a Zumba instructor after retiring from the gloves. On the other hand, two former Lazio players, Djibril Cissé and Gaizka Mendieta, have taken to the console. The former even has a stage name, Tcheba. The latter, in turn, was the star of the pre-show of the 2016 Champions League final in Milan and entertained the audience in Piazza Duomo with his own performance.
The AC Milan players in politics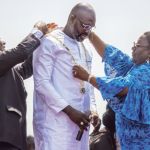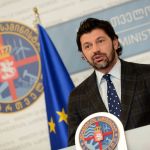 Former Ballon d'Or George Weah, on the other hand, decided to enter politics and become president of his home country Liberia in 2018. Another ex-Liberian also decided to become a politician after hanging up his football boots. He is Kakha Kaladze, who was appointed Georgian Minister of Energy and Natural Resources and Deputy Prime Minister. He later left office in 2017 to run and win in the elections for mayor of Tbilisi.
Zampagna's tobacco store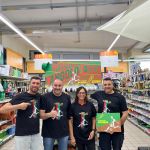 Riccardo Zampagna was never a footballer close to the canon of today's stars, and even when he retired from playing football, he remained true to his ideologies. In fact, the former Messina and Atalanta striker had a dream of opening a tobacco shop, and he made it come true. He runs his business in Terni, the town where he was born and first kicked a ball.