David Beckham's role in kickstarting the MLS
It has been 16 years since he announced his move to Los Angeles Galaxy, which turned out to be one of the best of his career
On 12 January 2007, all European newspapers and sports papers had only one front-page story: David Beckham's move from Real Madrid to an MLSteam, Los Angeles Galaxy. At that point, the Spice Boy was one of the most famous footballers in the world, both for his fairy-like left foot and his presence off it. He was just 31 years old and would go on to win his first LaLiga with the Blancos at the end of the season. However, the many injuries and the disagreements with the Madrid management, who did not want to extend his important contract, played an important role in Beckham's decision to accept the offer from across the ocean.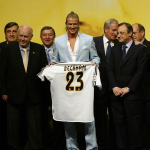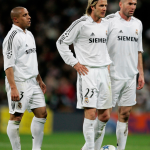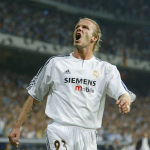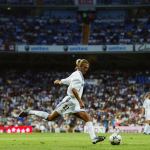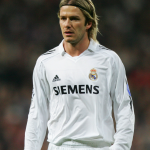 Although Real Madrid tried to keep him at the end of the season and many European clubs would have done anything to secure his services, Beckham decided to drastically cut his salary to play in the City of Stars, in a league that had only existed for less than a decade at the time. After earning $20 million a season in Madrid, the English number 7 signed a five-year contract worth $32.5 billion, or just over six million a season, with Galaxy. A clear cut for a league that is certainly much less competitive than the Premier League or the Spanish league. So why did a football superstar like David Beckham choose MLS and why does this decision mark a new era for star football?
While footballers usually accept pharaonic contracts to finish their careers away from the best European clubs, Beckham reduced his salary to play in the US. To do so, Los Angeles Galaxy had to ask MLS for a special deal that would exceed the league's salary cap of only $2 million. However, MLS wanted Beckham so badly that they set up a new rule to pay him. Officially it was called the 'Designated Player Rule', but it became commonly known as the 'Beckham Rule', i.e. the ability to pay a player above the salary cap. It is the rule that was later used to bring Wayne Rooney, Thierry Henry, Zlatan Ibrahimovic and many other European champions to the USA.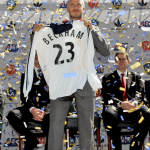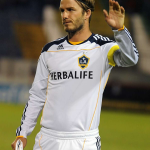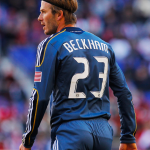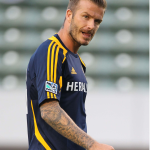 But even bypassing the salary cap, Los Angeles Galaxy could not offer Beckham a salary that matched his European earnings. So they began to insert bonuses, clauses and add-ons tied to his career in Los Angeles. One of these was linked to the percentage of the team's total revenue, including revenue from the sale of jerseys, tickets and even hot dogs during matches, the total value of which was never made public. The main incentive hidden in David Beckham's contract, however, was the opportunity to buy a new MLS franchise for a fixed price of $25 million.

At the time, this did not seem such an advantageous condition. That same year, Toronto FC paid $10 million for its club as part of the league's expansion plan, but from then on, the franchise's valuations soared. In 2008, the average value was 37 million; in 2020, it exceeded 200 million and now hovers around 600 million. For Beckham, a year after hanging up his football boots for good, he officially exercised his clause in 2014 and announced his team in the MLS: Inter Miami. And despite the difficulties he faced to build the required stadium, Inter Miami CF is now already the tenth club in MLS by valuation, with a franchise value of $585 million, 2,240% more than the 25 that Beckham and his co-owners paid for the team through his contract with the Los Angeles Galaxy.
Sixteen years after that shocking announcement, David Beckham's move has proven successful in every way. Not only has he become the seventh richest athlete in the world, but the MLS has grown exponentially in that time and is now one of the biggest football leagues outside of Europe. For world-class footballers, the MLS is now an important sporting destination to prolong their careers and not just a golden retirement, as some of our compatriots have done recently, from Bernardeschi to Insigne. And the expansion of the football market in North America is only just beginning. In four years' time, a World Cup will be held at home, which could give new impetus to a movement of which David Beckham was one of the forerunners.