Why do Italian referees wear kits with the old logos?
A question that many have asked themselves since the rebranding of the national team
While the refereeing errors committed during these weeks fill the front pages of Italian sports newspapers, a small detail on the logos of their kits has not gone unnoticed. The turning point of this small detail was the rebranding carried out by the Italian national team, which, in order to rejuvenate its image and better prepare itself for the agreement with adidas, its new technical sponsor, presented the symbol chosen to merge with the institutional one and inaugurate the 2023 football season, which will lead us towards the 2024 European Championship. The logo created by Independent Ideas, which oversaw the rebranding of the FIGC and celebrates the feelings and passion of all Italian fans, has not, however, arrived on the match officials' kits. Until now, in fact, match officials have almost always presented themselves with the kits of Legea, the current technical sponsor that took the place of Diadora, with the logo created in 2006 after the World Cup victory in Germany.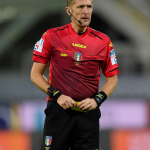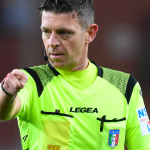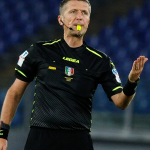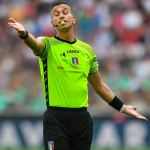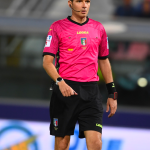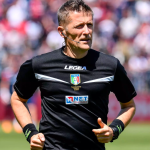 The reason for this is that referees have no obligations regarding their clothing; of course they cannot wear kits from other suppliers, but they are free to choose colours and models. In fact, it is not a problem if a match official decides to take the field with a kit belonging to previous years and with logos that are not up-to-date precisely. But above all, at the beginning of the year every referee is not provided with any kind of material, they themselves buy the uniforms from the AIA. This explains why even today it is not impossible to see referees on the pitch wearing a kit belonging to past seasons. One wonders, however, given the recent rebranding and the increasingly stringent rules applied to team kits, why a common direction cannot be drawn for officials, so that they can be seen with the logo adopted by the federation, as happens in all other leagues.