The Bologna's pink jersey did not please everyone
For the fans, it is not the colour that represents the team
Last night Bologna faced Atalanta at Dall'Ara in Serie A week 17 post-match. It was an evening full of emotion as it was the first time Thiago Motta's team had been on the pitch in front of their fans since the death of Sinisa Mihajlovic, Bologna's former coach, who died of leukaemia on 16 December. It was also a historic evening, as Bologna will wear a pink jersey for the first time: it will be the fourth jersey for the 2022/2023 season. Macron has in fact enlisted the collaboration of Bologna designer Elisabetta Franchi to create a jersey with a polo collar with a two-button fastening and a knitted sail made entirely of recycled material. It is Macron's new project to strengthen the link between the company from Valsamoggia, a town about thirty kilometres from Bologna, and the capital of Emilia.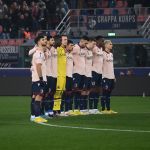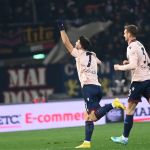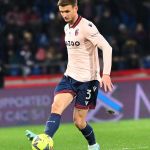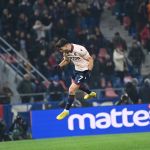 The relationship between Macron and Bologna is one of the longest in the world of football. In November 2021, the twentieth anniversary of this club was celebrated and a tribute video was made to mark the occasion, paying tribute to the work done by Macron, namely to strengthen the bond between Bologna and Bologna by producing jerseys that fans can identify with. "The idea is to make products that you can use all the time, not just in the stadium," says CEO Gianluca Pavanello, the man who has worked harder than anyone to develop an identity relationship between Macron and the city through sport, developing an image of his company for which Macron is Bologna and Bologna is Macron. A jersey, however, that a part of the organised supporters did not like because of the choice of colour. On the eve of the match, five ultra groups issued a joint communiqué questioning the club's choice of a pink jersey and asking that it not be used against Atalanta: 'Pink is the social colour of Palermo, it is the colour of Juventus, it is the Pantani commemorative jersey of Cesena. Pink is the colour of the Gazzetta, or the Giro d'Italia. Pink is definitely NOT THE COLOUR OF BOLOGNA', is their message.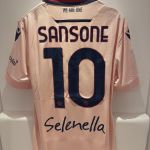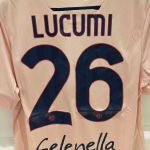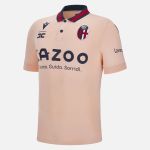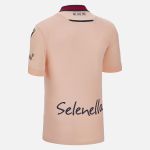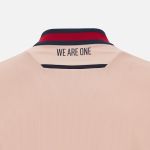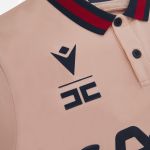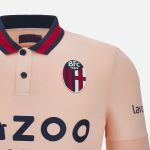 This protest is not new. There have been several protests by organised groups in the past, one of the most recent being that of Napoli's Ultras and the collection created in collaboration with EA7 last season, but there is only one precedent where fan protests have worked. It was in December 2021 when Atalanta was forced to withdraw its Christmas Match, the special jersey that the club makes every year for the Christmas holidays. The underside of this jersey featured a skyline that looked more like that of Turin than Bergamo. A detail that provoked the anger of the fans. After numerous protests, Atalanta apologised to its fans and decided to withdraw the jersey from circulation on the day it was to be worn.