PUMA's final salute to the Italian national team
Gianluigi Buffon and Giorgio Chiellini tell their stories of wearing the Azzurri jersey
After twenty years of victories, trophies and celebrations and, as in every love story, disappointments and moments of crisis, PUMA will no longer be the technical sponsor of the Italian national football team on 31 December at midnight. This will mark the end of the Azzurri's longest partnership with a sports brand that, over the years, has managed to represent and renew the aesthetics of the Italian team with kits that have entered the collective imagination, as have the successes achieved with them. From the 2006 World Cup to the last European Championship won in England last year, PUMA has accompanied Azzurri fans on the rollercoaster ride of footballing emotions and will forever be associated with the happiest memories of generations of footballers. That's why we asked two Azzurri legends, two captains and two champions who have lifted the world's most important trophies wearing the national jersey signed by PUMA to tell us about their experiences: Gianluigi Buffon and Giorgio Chiellini.
The two champions and captains, who between them have made 293 senior appearances, reveal to us the stories and anecdotes behind the most electrifying and disappointing moments of their long love affair with the Azzurri jersey. From their first memories of the World Cup, which they watched on TV when the national team was still a dream, through their early days to their triumphs when they lifted first the world trophy and then the continental trophy to the unbridled joy of an entire nation. When Buffon talks about the World Cup victory, he recalls that the strongest emotion, the irrepressible joy of those moments makes you say: 'Now I am so happy that even if I die tomorrow, I'll be as cheerful as Easter', while Chiellini remembers how he experienced the Berlin final as a fan even before he was called up for the Azzurri.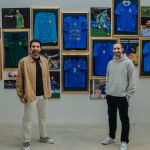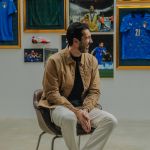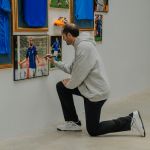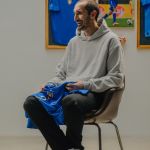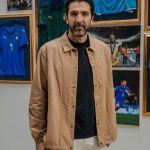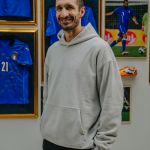 But above all, they are the stars, the jerseys designed by PUMA for the Italian national team. From the one inspired by the renaissance that Chiellini first saw from the sidelines, with his knee still gimpy, dreaming of playing in the European Championships seven months later. We know how it went then: the event was rescheduled for the following year and the Azzurri captain triumphed as the protagonist at Wembley. Buffon, on the other hand, is particularly attached to the only Azzurri jersey he was allowed to wear in his career, in the match in Turin against Macedonia, 'because we goalkeepers never have the honour of wearing the jersey that really represents a team, a nation and the fans, instead in this case I was an Azzurri through and through". The jerseys thus become a way to relive the twenty years in which PUMA represented Italy on the football pitch - a role of absolute prestige that the German company was able to honour in the best possible way.