Parmalat is back in the football world
The brand that has defined over a decade of Serie A is now the sponsor of an African team
There are some names that sum up, as if in a time capsule, the peak and decline of the golden age of Italian football, which can evoke a past and unrepeatable fascination. So when we hear the name Parmalat, we are immediately swept up in a wave of nostalgia for the Parma jerseys of the 1990s and the many champions that passed through the Tardini and the money that flowed in torrents to the ducal club that in a short space of time became one of the best teams in Europe.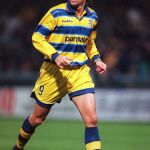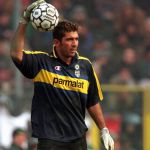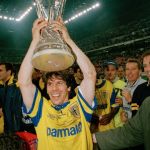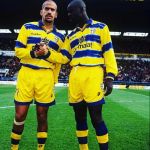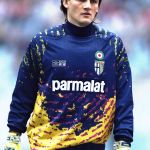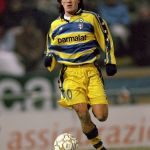 The brand of the company specialising in dairy and food products had already been seen on the shirts of Real Madrid, Olympique Marseille, Benfica and Boca Juniors, among many others, and with the acquisition of Parma it would remain, for better or worse, inseparable from its city of origin. After all, we know how this project ended, with the bankruptcy of the Parma team and the subsequent disappearance of the company from football shirts. It was an inglorious aftermath for what was in every way the finest hour of Italian provincial football, invited to the Seven Sisters and challenging the greats of Europe.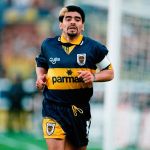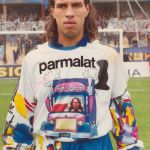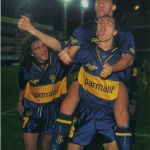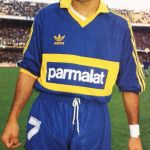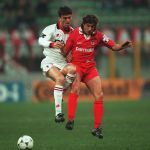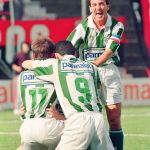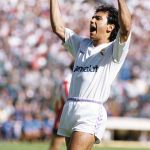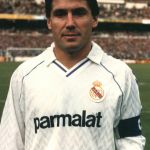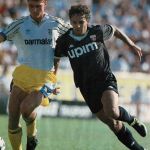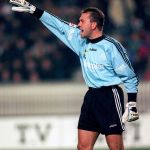 But now, almost two decades after its last appearance, Parmalat's iconic logo will return on a football shirt. That's because the company, now controlled by France's Lactalis, has decided to sponsor a most unusual team: Atletico Lusaka, which plays in the first Zambian league. A curious decision, as Parmalat uses its brand new logo on the three jerseys designed by EYE Sport, Cagliari's new technical sponsor, among others.
All three jerseys feature the same pattern, which consists of light wavy lines running horizontally across the torso. Three of these lines are coloured to replicate the Zambian flag, while the bottom left features an eagle's head. The jerseys differ in the choice of colours: the first jersey is green, the away jersey is yellow, while white and grey were chosen for the third jersey. Jerseys that are certainly not memorable, but which stand out because of the sponsor in the middle of the chest, which, between an eagle and an African flag, immediately reminds us of a past that has never really been forgotten.