Managers' Style at the World Cup
The players don't get to choose what they wear at the World Cup, but the managers do
There are no rules dictating how football managers dress, but for a very long time they all abided by a sort of unwritten dress code. Two options were available to them: a formal suit or a tracksuit. Polar extremes on the scale of formality. Most coaches tended to take their pick and stick with it for their whole career. With the passing of time this unofficial dress code has become less rigid, in line with the more widespread decrease in formal dressing, so nowadays we see a lot more sartorial variety in the dugout.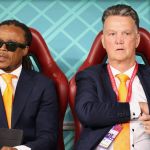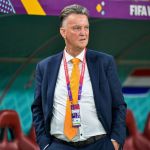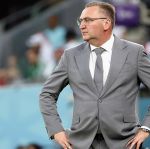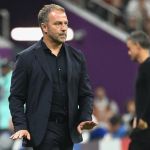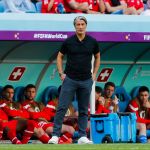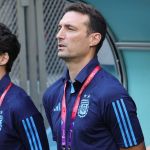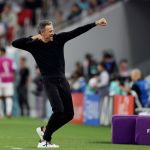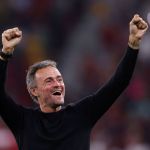 At this year's
World Cup
there are quite a few who still adhere to the old "one or the other'' policy.
Paulo Bento
(South Korea),
Rob Page
(Wales),
Felix Sanchez
(Qatar) and
Jalel Kadri
(Tunisia) are all content to pull on their tracksuits and get down to business without spending valuable time and energy putting together an outfit.
Lionel Scaloni
does the same, even slipping into a pair of
adidas Ultra Boost DNA x Copa
trainers embossed with the AFA crest. Quick, easy and patriotic.
Aliou Cissé
of Senegal also puts comfort first when he gets dressed on matchdays, but he has managed to make the tracksuit his own. His grey cotton hoodie and matching sweatpants are a much lighter shade than what we usually see on the touchline, giving an altogether more casual vibe. Add in a baseball cap over shoulder length dreadlocks and a pair of white Air Force 1s and you've got the most laid-back look of the 32 coaches competing.
Luis Fernando Suarez falls somewhere in between formal and casual without finding himself in the smart casual category. Dark slacks match his New Balance Costa Rica polo shirt and his lucky red Converse All Stars provide a pop of colour and personality to his outfit. Stepping further away from leisure wear but still keeping it informal are Luis Enrique and Switzerland's Murat Yakin. Enrique, along with his former teammate Pep Guardiola, was among the first - and most high profile - managers to take a less strict approach to matchday attire and they're both still going strong in that regard. The Spaniard's Qatar look consists of slim fitting crew neck sweatshirts and cargo pants, both black, paired with white Munich trainers. Yakin prefers polo shirts and pants with a more regular cut, while the grey streaks in his hair show a man who is ageing gracefully. Either that or he's trying to replicate Roberto Mancini's Euro-winning locks.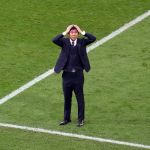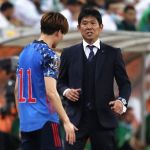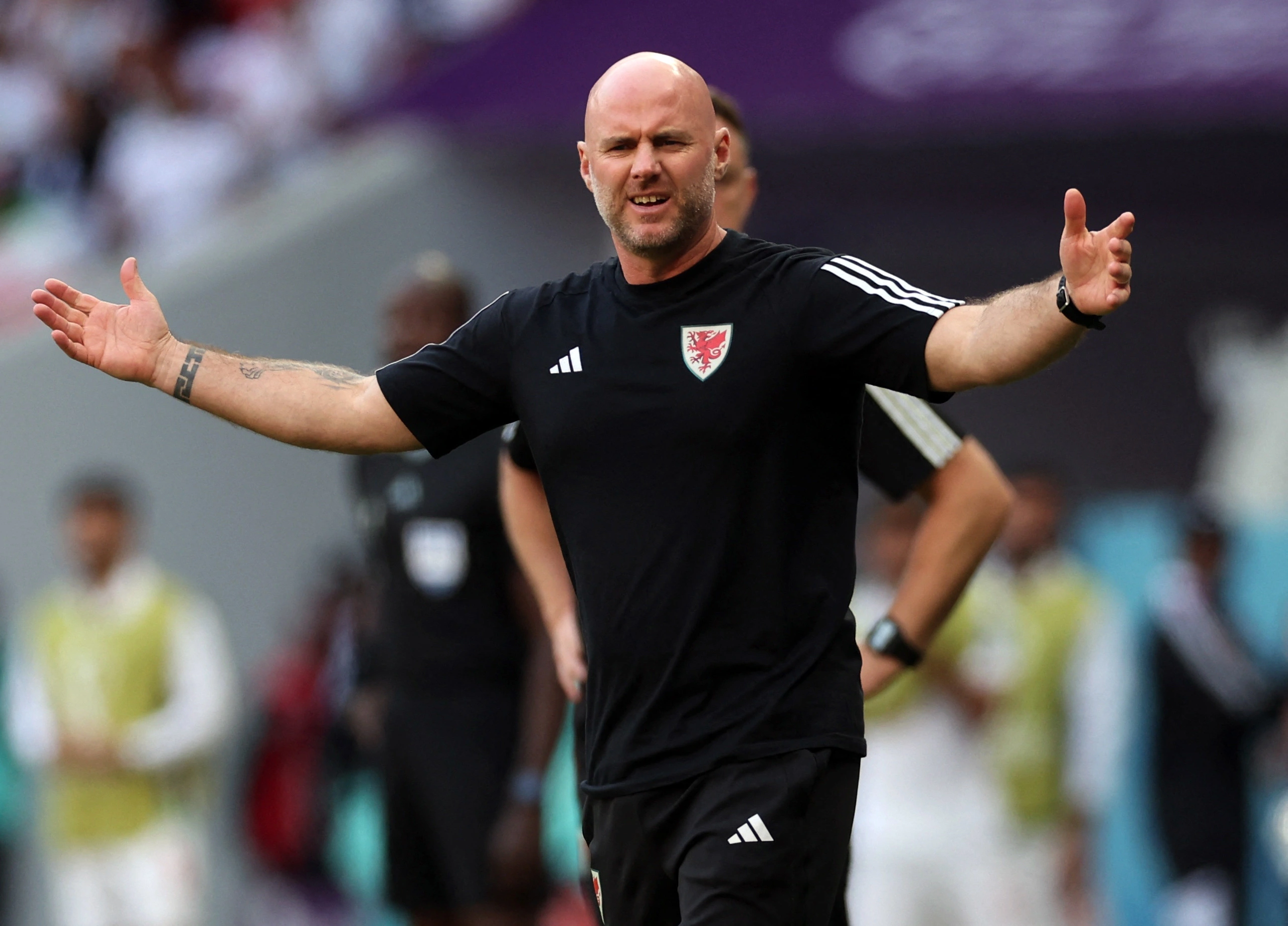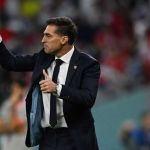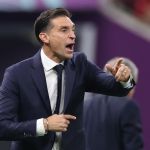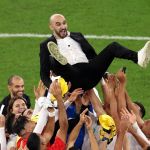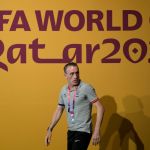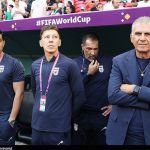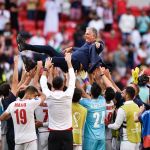 USA coach Gregg Berhalter is making the most of the tournament exposure to install himself as international management's foremost sneaker aficionado. Three matches in and he's shown off a pair of Supreme x Nike Air Max 98 TLs, custom Air Jordan 1s by The Shoe Surgeon and some brand new Nike A Maniere x Air Jordan 4s. It's safe to assume that he packed enough pairs to make it to the final without wearing the same shoes twice. A Nike athlete for the last 25 years, he's also been showing off some of the tees and sweatshirts from their USA lifestyle range out in Qatar.
For the suit-wearing traditionalists, Uruguay's Diego Alonso sets the bar high in his navy number and cutaway collar shirts. A slim fit like Alonso's may not work for everyone but he's found a cut that suits his frame, as has Germany's Hansi Flick, who prefers to match a dark shirt to the rest of his outfit. Czesław Michniewicz, their Polish counterpart, came across much less dapper in his drab grey suit and matching tie as his side took on Saudi Arabia, while Louis Van Gaal's unflattering orange tie and lanyard combo make him look more like a train ticket inspector than an elite level football manager. Japan's shot caller, Hajime Moriyasu, comes close to Diego Alonso's gold standard in terms of cut, but he could do with losing the waistcoat.
The three piece suit became Gareth Southgate's trademark at the 2018 World Cup, as he faithfully wore the squad's official Marks and Spencer range all the way to the semi-finals. This year the British chain have dressed the Three Lions again but have toned things down with some much more flattering tailoring. Gone are Southgate's stuffy waistcoat and tie, replaced by a more relaxed merino wool quarter-zip polo. Definitely a big improvement. Tata Martino (Mexico) and Otto Addo (Ghana) are also flying the flag for smart casual getup, but Carlos Queiroz (Iran) is the leader of the pack in that particular domain. A crew neck t-shirt under a jacket is not an easy look for a man of his advanced years to pull off, but the Portuguese coach does it with ease. The eye is immediately drawn to his gold chain and medallion, which very effectively prevent the ensemble from looking too bare around the neckline. Hands down one of the best flourishes of style at the tournament.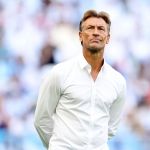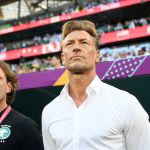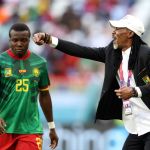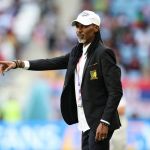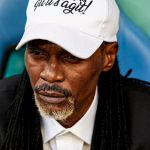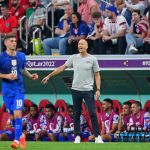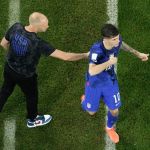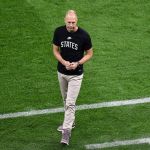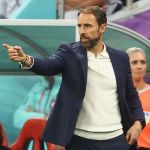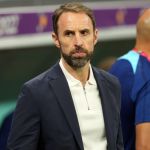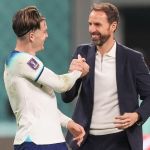 There are two men, however, who set themselves apart from the others by means of individuality and charisma. Hervé Renard was the architect behind Saudi Arabia's shock win over Argentina, Zambia's unlikely 2012 African Cup of Nations title and Ivory Coast's less shocking triumph at the same competition in 2015. For each of these achievements, he was decked out in a figure-hugging white shirt (with at least two buttons open), carefully cropped black trousers and some form of dark coloured fashion trainers (he's gone for Louis Vuitton this year), the kind that are a wardrobe staple of every wealthy, middle-aged Frenchman on the Côte d'Azur. Of course his tanned skin, blond hair, impressive physique and chiseled good looks give Renard a head start, but he still deserves credit for finding a signature aesthetic that accentuates his existing advantages.
Rigobert Song was already a hugely popular figure at home before he took the job of Cameroon manager in February this year and his dress sense certainly isn't harming his reputation. His jet black dreads contrast sharply with his grey goatee, and both of these prominent features are immortalized on the range of slogan-bearing caps he wears. The slogans "C'est de ça qu'il s'agit" (that's what it's about) and "La théorie du danger" were both originally uttered by Song himself during a press conference and went down so well with the public that he trademarked them and splashed them across black and white baseball caps. A silhouette of his face appears in the wording in place of the letter "a". Not many men could get away with sporting a hat that bears their likeness, never mind pairing a baseball cap with a suit, but Song exudes a cool aura that makes it all work. His suit is branded with the Cameroon badge but personal touches like his thick rimmed glasses and various bracelets make sure his own identity shines through. He is proof that it's not about what you wear, but how you wear it.