Palm Angels signed an agreement with Haas F1 Team
A collaboration that will debut next season
Shared values and the constant will to go beyond all limits, to go forward always believing in oneself, with these premises Palm Angels and Haas F1 have formalised their partnership that will start from the next racing season. America meets Italy and vice versa in this collaboration that is a journey that the two brands will make together in the conquest of ever different challenges. Speed is not only an objective characteristic, but also belongs to our thinking when we create something special, explain the two brands that have created this partnership based on the common history of two young but already iconic brands.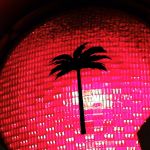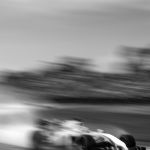 'Our identity lies in multiplicity and I believe that Palm Angels is essentially a perspective on things, a different but extremely precise point of view. The term curation is the right way to define my approach and I often use an image to describe what we do: many different things that magically come together simply by being next to each other. The partnership with Haas F1 Team will allow us to explore both the material and the immaterial, creating a synergy based on optimism and dynamism. These two prerogatives define both Palm Angels as a brand and Haas as an F1 team. I firmly believe that speed is the expression of all that is positive. We will move in different areas and I am sure that together we will have a lot of fun', says Francesco Ragazzi, founder and Creative Director of Palm Angels.
This is a special collaboration that brings the world of fashion and racing closer together, continuing the work carried out by Ferrari and AlphaTauri who have launched their own collaborations over time. The one between the Italian brand and the American racing team is a closed agreement defined by the claim "Right on Track": an engaging, optimistic and aggregative watchword that is both a manifesto and a call to action. Track, both figuratively and physically, is the fil rouge that unites Palm Angels and the Haas F1 Team. A partnership that promises to be truly unprecedented and that will have us looking forward to the drivers' arrivals in the paddock.