Y-3 importance in the fashion football relationship
Yohji Yamamoto's contribution was ahead of its time, and today it reaps well-deserved celebrations
In a football context, the word "collaboration" probably brings to mind Jordan x PSG or Palace x Juventus. Just last week the stunning Aries x New Balance range for AS Roma dropped. Earlier this year LC23 brought Bari to international attention with his tentacle print Kappa jerseys, and Marcelo Burlon's feathered graphics adorned Napoli's shirts the season before that. Nemen x AC Milan, Drôle de Monsieur x Monaco and Daily Paper x Ajax are just some of the pairings that have made their way onto the pitch, without mentioning the joint efforts that had the streets in mind, like Supreme x Umbro or Off-White x Nike. The collaboration's rise to prominence is perceived as a relatively recent phenomenon, especially in the football's sport. All of the above examples have come in the last five years, but just four years after the first Y-3 release back in 2002, Yohji Yamamoto had already infiltrated the game, and eight years ago he designed his first jersey. Starting out though, he was given sneakers to rework and three stripes to apply to his signature oversized silhouettes, creating something completely different from what adidas had to offer at the time. Having some restrictions and a framework to work within challenged him and inspired him creatively, as he sought to balance the representation of his own identity with that of the German brand, without leaning too heavily to one side.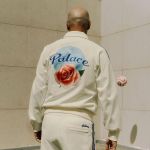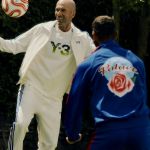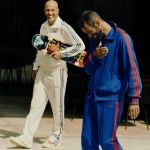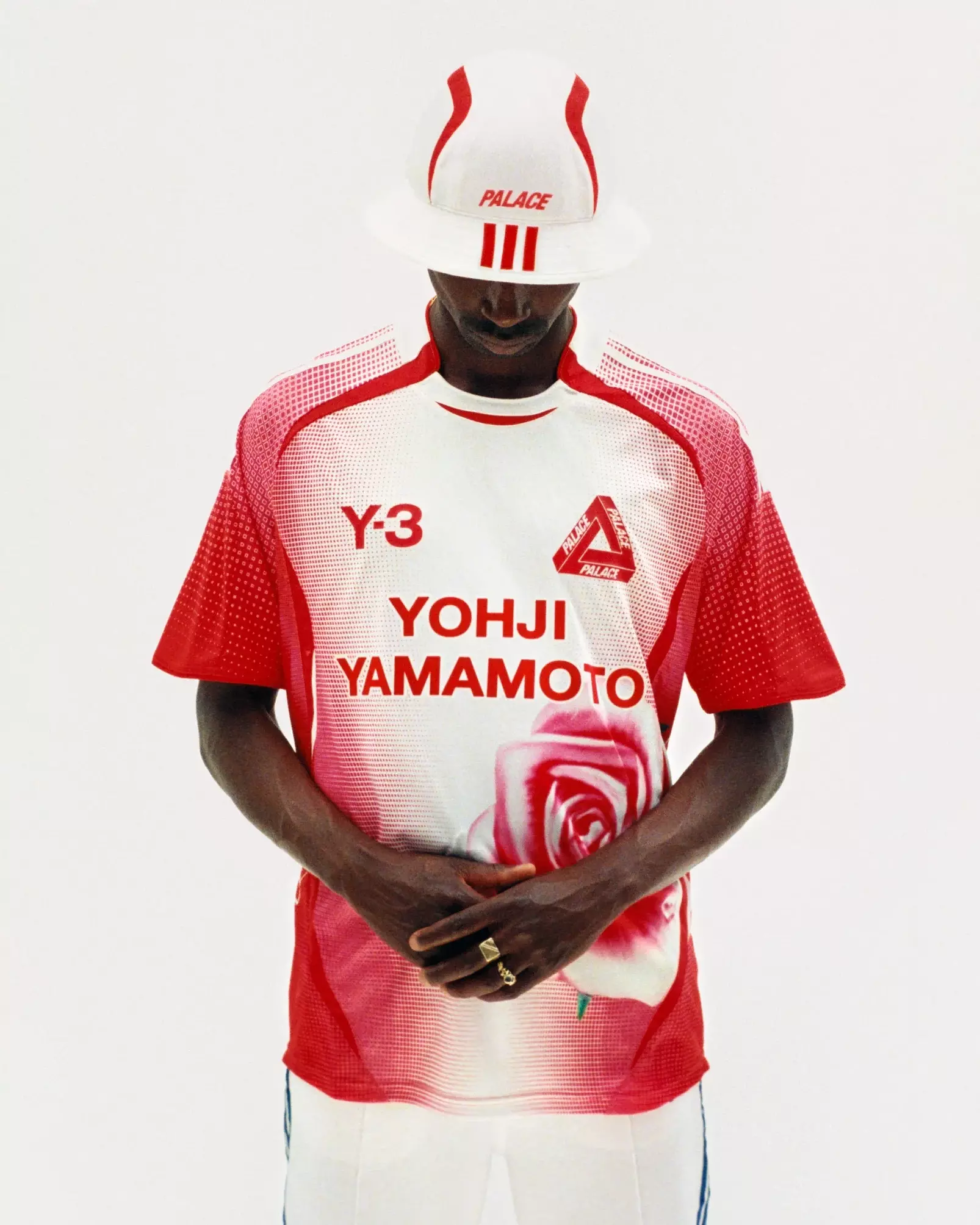 In 2006 adidas launched their F50 Tunit football boot, with its interchangeable parts, futuristic appearance and intentions to revolutionize the scene. These boots were a departure from adidas' previous styles, both visually and in terms of functionality, so who better to draft in for a special limited edition than Yohji Yamamoto? His pieces under the Y-3 name up until this point had fit into the lifestyle category, but the Y-3 Yamamoto +F50 Tunit YY Collection (to give the range its full name) was the first time he - or any other fashion designer - would work on a made-for-football product. The results were nothing short of spectacular. Drawing inspiration from Japanese portrayals of animals in art, Yamamoto created four versions of the boot, The Wolf, The Tiger, The Eagle and The Dragon. The face of each animal was on the forefoot, eyes wide and teeth showing, the patterns of their fur or scales providing the illusion of different textures on the rest of the upper. Only 1000 pairs were produced and each one came locked in a cage with a silver plaque attached. Looking more like they belonged in a gallery than on a football pitch, all pairs were quickly snapped up by collectors and probably sit in display cases to this day.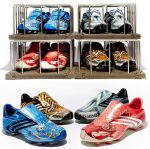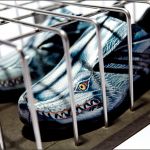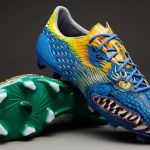 Yamamoto had broken down a barrier and done so with flair and disregard for the norms. He had paved the way for other brands, artists and designers to work together, but they didn't even realize it yet. He was back again in 2013 and 2014 for two further limited edition F50 Adizero releases, going for a similar aesthetic but also incorporating a mixture of sci-fi and ancient Japanese culture. In the seven years between his first and second forays into football, nobody else had attempted to walk the same path. However, in the years that followed, special editions, collaborative releases, and outrageous visuals became a regular occurrence as others began to understand that he was onto something. Bape covered the Puma Evospeed in camo print, adidas later teamed up with Swarovski for some crystal encrusted Predators and Comme des Garcons went in the opposite direction, repurposing the Nike Premier as a high heel shoe. BOTTER then followed their lead with some very experimental use of Predators on the catwalk and Paul Smith teamed up with New Balance to apply his signature stripes to a pair of clean white boots. If imitation is the highest form of flattery then Yamamoto must feel pretty good about himself when he sees these kinds of launches.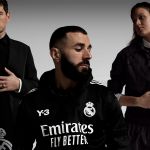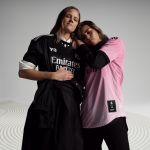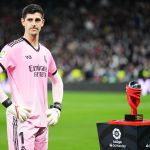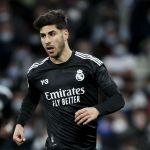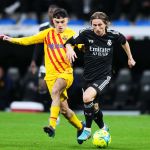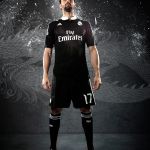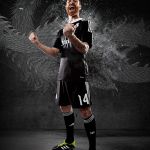 For the 2014-15 season, he designed Real Madrid's away kit. Black being a regular away color for Real, it was the perfect canvas for the designer, who stamped the torso with a faint graphic representing two mythical beasts from the east, the dragon king and the dragon bird. Earlier this year, he reunited with the club for a Y-3 branded fourth kit, echoing his original design from eight years earlier with a full monochrome look, the simpler graphic this time a pattern of lines, which also ran through the accompanying collection. The Y-3 x Palace Skateboarding collaboration encapsulates the evolution of the streetwear landscape and its fusion with fashion and football. The overlap of these three worlds has grown so much that although collabs of this nature still generate plenty of hype and excitement, we are no longer surprised when they are announced. The lines between these once separate entities have been crossed to the point that they are now blurred, and Yoji Yamamoto probably does not receive enough credit for his role in that process.
The union with Palace is a celebration of the twentieth anniversary of Y-3, the initial collaboration between adidas and Japanese designer Yohji Yamamoto, which proved so successful that it became a permanent fixture with standalone stores around the world. It was Yamamoto who initially reached out to adidas to pitch the idea of combining his unique avant-garde style with their athletic wear, at a time when the fashion industry did not mingle with sport in any meaningful way. The huge success of his early Y-3 collection opened the floodgates for the now ubiquitous sports-fashion crossover. Raf Simons, Rick Owens, Stella McCartney, Gosha Rubchinskiy and Gucci among plenty of others have all ridden the wave thanks to the trailblazing Yamamoto, and those are just some of the Three Stripes' many collaborators, never mind other brands. The 2022 Y-3 Madrid kit was also part of the 20th anniversary celebrations, just like the Zinedine Zidane fronted "20 years: Re-Coded" campaign and the Palace link up. Three very fitting parts, all reflecting the non-linear nature of Yamamoto's work, blending elements of the past, present and future. His influence on the relationship between football, fashion and everything in between has been somewhat obscured by recency bias and the constant release of new collaborations in the industry, but his legacy will rightfully show him as a pioneering figure who was years ahead of the curve, and his work this year is a timely reminder of that.