Why Nottingham Forest doesn't have a sponsor
The choice that could open up a number of questions about of jersey sponsorship's future
Nottingham Forest have, so far, failed to set the Premier League alight. Given their £150 million summer spending, with twenty-one new additions being welcomed into the side their sluggish start is hardly the surprise of the season. However, despite their footballing style requiring work, their lack of a shirt sponsor has kickstarted a wave of nostalgia harkening to the early days of the Premier League where, in 1992/93, both Sheffield Wednesday and Wimbledon both started the season sponsorless. The lack of a shirt sponsor can be directly linked to an overarching club philosophy. One need only look to the sunlight skies of Catalonia at Barcelona, a club that until 2006 refused to have a shirt sponsor, to then only allow global charity UNICEF pride of place. Interestingly, it wasn't until 2011 that Barcelona announced their £125 million sponsorship from the Qatar Foundation that the club had an official, paid-for sponsor.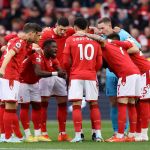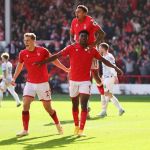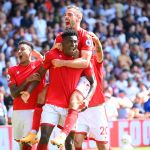 For Barcelona, the impetus behind their reluctant decision to welcome big-money funding was simply their need to maintain pace with the European footballing elite. For a newly promoted Nottingham Forest side, their demands might not be that of Barcelona's, but their unwillingness to agree to a sponsorship lies in the same place as Barcelona's: the need to keep up. Prior to the start of the 2022/23 season, Forest had a relatively unglamorous yet fruitful sponsorship agreement with boiler and air conditioner supplier BOXT following their previous sponsor, Football Index, suffering from financial collapse. Yet, for this season the Forest hierarchy was aiming for more from their sponsors, despite significant offers from their then-sponsors being made. On July 25, BOXT issued a statement explaining: "We are incredibly disappointed not to be working together for the upcoming season. We had submitted a multi-million-pound offer, but unfortunately, the club wanted to go in a different direction for their front-of-shirt sponsorship. We would like to wish them and their fans the very best for their first season back in the Premier League."
As the Qatar World Cup approaches, Premier League sides find themselves a third of the way through the season. Despite their commanding air of confidence that a suitor would present themselves, Nottingham Forest is still yet to find a sponsor willing to match their demands. As a result, various fan groups and organisations have called for the club to use this moment to promote local charitable causes in place of where a sponsor would typically be. As of yet, the club is yet to make any significant progress. Nottingham Forest's sponsorship apathy has added to the growing debates surrounding the production and utility of football kits currently ongoing in the Premier League and across a variety of professional and semi-professional leagues globally.
As of 2024/25, Premier League teams will be required to remove any sponsorships directly linked to gambling, although a vote for this is yet to be confirmed. This potential ruling adds to increasingly popular notions demanding stringent application processes and greater scrutiny applied to potential club sponsors. Further conversations include whether or not clubs should follow the Brentford kit release model of two-year cycles, as this method aims at aiding the relatively weak attempts to reach sustainable goals within the Premier League and across the sport generally. Yet, there is something more spectral about the Nottingham Forest kit. A sponsorless shirt carries a mystique, a timelessness, a further continuation of club heritage linking back to the European Cup-winning era of the late '70s. Further, the lack of a sponsor distils the game back to its roots, shifting away from ever-increasing financial demands and the constant need to advertise to return the onus on the badge, the emblem that the shirt is explicitly built to represent.
Chelsea's 2019/20 50th Anniversary Kit in celebration of the clubs' 1970 FA Cup tournament success highlighted a potential middle-ground solution for those wishing to balance aesthetics with financial demands. Club sponsor Yokohama Tyres remained on the shirt, yet their lettering was subtly blended with the primary colour of the jersey presenting an ostensibly sponsorless. Evidently, this would allow clubs to meet financial quotas whilst ensuring aesthetics are carefully considered. That said, the likelihood is Nottingham Forest will return to normality once their demands have been met or subsequently lowered to encourage a collection of offers. However, a sponsorless shirt in the most commodified footballing league in the world stands as a bastion of a potential future in which the beauty of a football shirt, and all the meaning that it encompasses, is left to bathe in the sunlight away from the shadow of corporate logos.