Kappa and Drole De Monsieur jersey seen from the sidelines
We were in Lille for the North versus South match
For anyone who lives for football, it is difficult to explain the sensations and emotions of watching a match from the sidelines. Indeed, to hear the smell of the grass, the shouts of the trainer, the first and last instructions of the staff, the sound of the ball violently crashing against the advertising banners, the captain's incitements to his teammates is something indescribable for which even today, three days after the match, I cannot find the right words.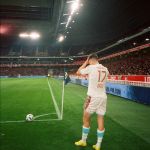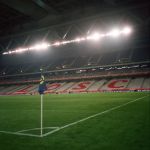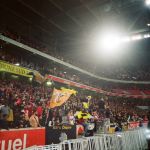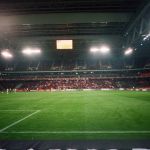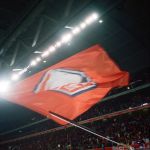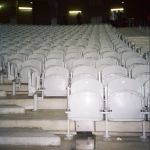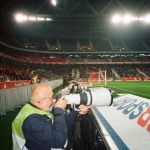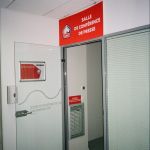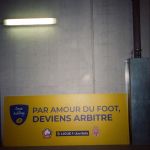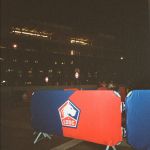 The match played on Sunday evening at the Stade Pierre Mauroy was not only exciting in terms of the game with seven goals that made the match more than entertaining and spectacular, but above all I witnessed the debut of the collaboration between Kappa and Drole De Monsieur. Unfortunately, however, Monaco failed to inaugurate the new shirt made in collaboration with a victory, having to surrender to the cynicism of Paulo Fonseca's northern boys.
What made its debut on Sunday evening is in fact not just one of the many collaborations that see fashion brands approach the world of football, it is something more. Yesterday evening, in fact, at the Pierre Mauroy stadium, Monaco managed to bring a breath of fresh air and summer to a usually very cold city in the deep north of France, Lille.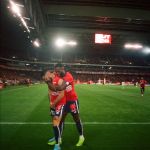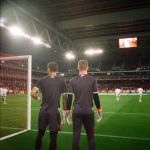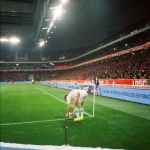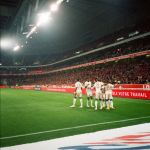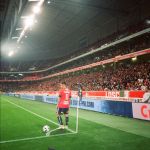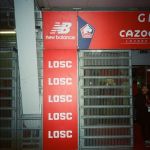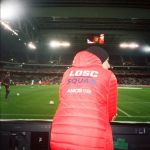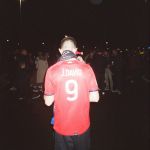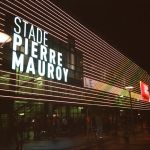 A collaboration that has succeeded in establishing a dialogue between the aesthetics of the Monegasques and those of Kappa and Drole De Monsieur, taking us not only into the past but also into the season that we all eagerly await, the summer. A more than successful experiment, the diamond pattern chosen by the two brands for the team of the Principality, has stopped the rain and the wind, giving that touch of blue typical of the Côte d'Azur, allowing us to discover a submerged side of the smallest sovereign state in the world.