A semi-underground stadium is being built in China
A revolutionary design for what will become the world's largest semi-underground stadium
While in Europe the major teams are working to modernise and constantly improve their stadiums such as Real Madrid and Barcelona, Milan, Inter Milan and Rome, Chelsea and Manchester United, in China they are working on a huge semi-basement stadium. It is a project that makes one shudder when compared to Italian stadiums and the timescales involved, both for its size and for everything that will be built around the new facility designed by MAD Architects in Quzhou, a historic city 400 kilometres south-west of Shanghai. In fact, the idea is not only to build an ordinary stadium that lives only during the days of events and matches, but to create a real park, a complex capable of being lived in and used by the population seven days a week, thanks to the swimming pool and the multi-purpose hall. The new stadium, on the other hand, has been conceived more as a work of land art that is immersed in nature and able to adapt to the surrounding landscape without distorting it.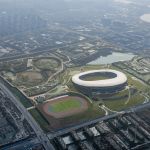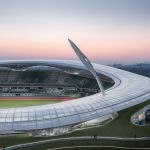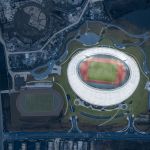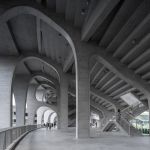 Ma Yansong, CEO of MAD Architects, said: 'We dream not only of creating an urban space dedicated to sports and ecology, but also of transforming it into a unique land art park, establishing a relationship between the city's heritage and the history of Shanshui culture. It will be the largest land protected complex in the world'.
In addition to providing an intimate environment for spectators, the 30,000-seat stadium has been designed to have the lowest possible environmental impact. Only materials from the Chinese region will be used for its construction, and the structure will also be able to absorb, store and infiltrate rainwater, with the additional effect of protecting the building from damage caused by excess rain and substantially reducing temperature fluctuations and energy consumption. It is also impossible not to notice the large openings and arches designed to let natural light into most of the stadium levels. A project that is not yet known when it will be finally completed, but is already a candidate to be one of the best facilities to play in.