Japan's new national team kit designed by NIGO
Inspired by the typical rice cake Sakuramochi
After launching the most beautiful kits for the upcoming World Cup in Qatar, the Japanese Federation together with adidas decided to raise the bar even higher by collaborating with one of the country's most recognizable designers. In fact, today the new jersey made by NIGO, Kenzo's art director and music producer, was shown, and it immediately became one of the most intriguing at the international event. The pink jersey with pistachio green details is inspired by cherry blossom and traditional Japanese sweets, particularly Sakuramochi, which consists of a pink rice cake with red bean paste in the center and wrapped by a cherry tree leaf.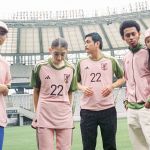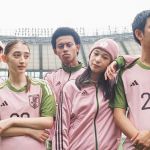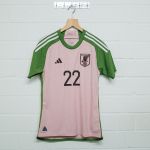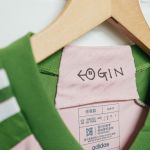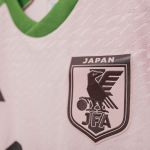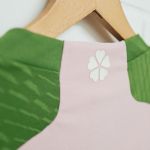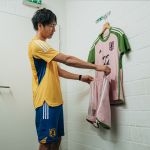 In addition to the jersey, which we do not know if it will be worn by the national team during the upcoming World Cup, a lifestyle collection including a tracksuit, a T-shirt, a pair of shorts, two hats, and a gym bag was also unveiled. After linking up with the Japanese tradition of spokons to launch the first two national jerseys, now adidas chooses another aspect of Japan's culture beloved around the world. And it is the fascination with Japanese food, its flavors and colors, that has inspired NIGO for a collection that is already now one of the most eagerly awaited ahead of the World Cup starting in less than a month.
The jersey is already available here.