Are Tunisia's jerseys the best of the World Cup?
Once again Kappa has gone beyond expectations
If there is a national team that has surprised everyone off the pitch in recent years, with its well-kept aesthetics, this is certainly Tunisia. And another confirmation of the good work has arrived this morning, with the presentation of the third kit that will be worn in a little less than a month in Qatar by the African selection. The third shirt produced by Kappa will be green and will have the same pattern as the other two presented in recent months. A pattern that as always takes inspiration from the rich culture of the African country, where some of the most characteristic elements of Tunisia are taken up.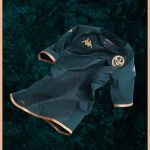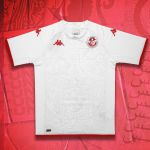 But it is not only the jerseys that are surprising. Riding one of the most recent trends in the football world, Kappa has also churned out two different pre-match jerseys that the African selection will wear during the warm-up phase. In fact, training kits and warm-up kits (the pre-match uniforms) are becoming more and more important in the merchandising of teams and national teams, so much so that technical sponsors now expect two to four different kits to be used throughout the season. Kappa has created two different ones, one in red with the wings of the bald eagle, the other completely white with red dots scattered across the jersey reminiscent of a constellation, the 88 parts into which the celestial sphere is conventionally divided.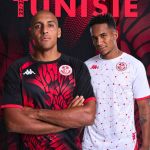 The shirts are already available here.