All the new songs in FIFA 23
If there is one thing about the game that did not disappoint expectations, it was the music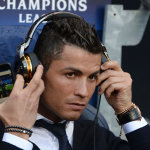 Anyone who has bought FIFA at least once in their life and spent a few hours playing the game knows just how much EA Sports likes to take care of its playlists. Indeed, over the years the world's most popular football video game has delivered some great, often unreleased hits with which various artists have become popular, you only have to reread the tracklists of the various titles released since 1993 to really go back in time and realise this. These playlists have always been a great mixture of artists already known to the world public and young up-and-comers, capable of surprising all players who are about to enter the virtual football dimension with their sounds. This year's menu, as always, includes some great goodies. Greentea Peg, an artist from South London who started to be talked about musically in 2018, opens the dances with "Stuck in the middle", which is not the famous Stealers Wheel version, and closes with Bianca Costa, a young Brazilian up-and-comer, who will not disappoint your expectations with her "Ounana".
The playlist is made up of 100 songs featuring artists from 34 countries, and as reiterated, there are plenty of famous names to keep you company in the game's home. From Central Cee to Louis and The Yakuza and Jack Harlow via ROSALIA and Stromae, EA Sports has decided to go big for what will be the last title under the "FIFA" name. The Italian artists present have not yet been made official, but they will certainly be coming, as all the participants will be announced before the worldwide release on all platforms on 30 September.
And that's not all, because the artists will not only be present in the game with their voices, but some of them will be able to create their own kits that players from all over the world will be able to use in their games. According to the game's official note, each kit is designed to enhance the personality of each artist and will only be available after passing a series of in-game tests.