Now you can play Ted Lasso on FIFA23
FIFA is life!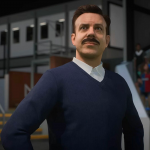 Yesterday through a video released on social platforms Electronic Arts Inc. and Warner Bros. Interactive Entertainment announced that on the next edition of FIFA23 among the many selectable teams will be AFC Richmond, the star club of the Apple+ Ted Lasso TV series. It will be available in Career Mode, Kickoff, Online Friendlies, and Online Seasons while on FIFA Ultimate Team™ (FUT) and in Pro Clubs a number of AFC Richmond items will be unlockable, including uniforms, fan items, Manager items, and other content. In addition, avid viewers of the series will be able to wear the suit of Ted Lasso, the U.S. coach played by Jason Sudeikis, in Career mode on both the AFC Richmond bench and other teams, or you can select any other real-life coach to lead the Greyhounds.
The entire AFC Richmond roster will be available on FIFA23, from the spoiled Jamie Tartt to the spiritual Dani Rojas, from former captain Roy Kent to the warm Sam Obisanya, and of course Coach Beard, one of the most beloved characters from the TV series. The home stadium, Nelson Road, will also be a playable field in all game modes. Finally, AFC Richmond uniforms and other memorabilia will be available in FIFA Ultimate Team and Pro Club. "We are thrilled to welcome both Ted and AFC Richmond to FIFA 23," commented David Jackson, VP of Brand for EA SPORTS FIFA, "in a short time and with limited experience, Ted Lasso has become a cultural phenomenon, transporting a passion for soccer to millions of fans around the world."
Jason Sudeikis himself said he was "truly blessed and deeply grateful to have experienced many special moments in my career so far, and I consider this experience among the best." After receiving Nike's sponsorship for the game jerseys for the upcoming season, the introduction to the virtual world of FIFA23 is further recognition of the series' impact in the world of soccer, a way to spend some time waiting for the release of the third and final season.