Verona's third kit dedicated to the city's Arena
Continua la scelta di Macron di omaggiare i luoghi più celebri dalla città scaligera
After creating two jerseys paying homage to the city of Verona and the Arc of Gavi, for two thousand years among the most important and significant symbols of the city from the Roman era and built in the first century A.D., Macron's choice for the third kit fell on the Arena of Verona, one of the world's most famous concert sites. The world's best-preserved Roman amphitheater, which has defined the city's identity for 2,000 years, has been designed at the base of the jersey, with two sets of arches printed on a turquoise base while the neckline is shaped in knitwear with yellow-blue borders. The backneck is personalized with the club's colors and its founding year, 1903, embroidered, in Verona blue, the word VERONA, as usual for this year's kits made by Macron.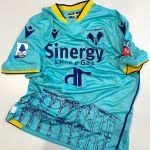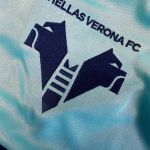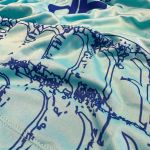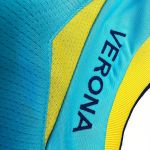 The Verona arena is not only one of the most celebrated stages for opera and live music performance, but it has also been the stadium of the Verona team in various episodes of the club's 100-year history. The first on June 27, 1907, a 2-0 victory over Mantua, strictly played 6-on-6 to make the most of the amphitheater's limited space. And then, at the height of World War II, in 1943, it was back to the Arena for a city tournament, dominated by Verona with as many as 18 goals scored by Guido Tavellin, then 23 years old, for whom the yellow-blue Antistadio is now named. Until the 110th anniversary celebration of the club's founding, which took place right in the Arena, in May 2013, the day after the first promotion to Serie A under the Setti presidency.
The jersey is already available here.