Street football and cultural diversity in a jersey, Daily Paper interview
We had a chat with the designers who worked on Ajax's third kit
The world of collaborations between football and fashion is expanding more and more every day, weaving close relationships between clubs and their host territories, creating synergies that enhance the qualities and diversity of local communities. It is precisely by following such pathway that the collaboration between Ajax and Daily Paper, a streetwear brand from the city of Amsterdam, was born, putting the Dutch capital at the center of their project. In fact, the inspiration comes from street football and the communities bring together through this common passion, which has formed and continues to form the brightest talents seen in the city team's red and white jersey, tying in with the symbols and iconographies that have made Amsterdam famous around the world. Divided into two chapters, it offered both a pre-match jersey and a third kit as well as a tracksuit and hoodie that immediately garnered much acclaim among Lancers fans. We asked Daily Paper to tell us how it came about and what were the inspirations behind one of the most fascinating designs of the season.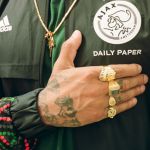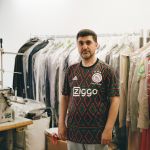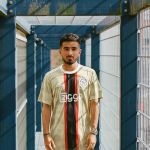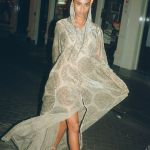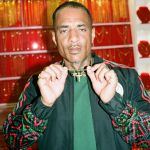 What is your relationship with the city of Amsterdam?
Amsterdam is where Daily Paper was born. It's where it all started. The city consists of a multitude of cultures, ethnicities and backgrounds living alongside one another, which inspired us to establish the brand back then and continues to inspire us everyday. The diversity of the city contributes to a dynamic, creative and innovative culture and Daily Paper is a reflection of that.
Football has always been a protagonist in your work, what does it represent for you on a social and cultural level?
Football, and sports in general, is indeed an important pillar for Daily Paper and we have a lot of common touch points. The football court brings people together across backgrounds and can be a place of community and belonging. It's a breeding ground for youth to develop their skills, experience joy through collaboration and play, and to expand their minds to dream big. Street football also has a big influence on developing empathy, discipline and a strong mentality.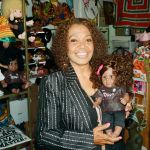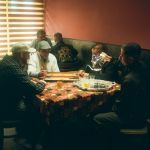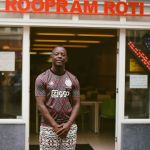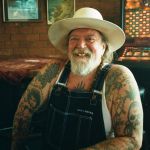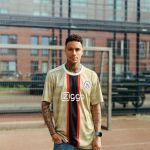 How did the collaboration with Ajax come about, what was the main input?
It's always been a dream for us to collaborate with Ajax and it has always made sense somehow. It was an organic alignment. In September 2018 we got in touch with Ajax' team sports department through an Adidas representative. The idea was dropped followed by a long radio silence, partly due to covid-19. Until 18 months ago when we formally got approached by Adidas to work on the Ajax 3rd kit official for 2022/2023. Adidas has its own templates for football shirts, and the assignment for us was to tell a story that identified both Daily Paper and Ajax working within their existing frameworks.
After a process of project, product and campaign development, the result was two collections translated into two chapters; the official Ajax 2022/2023 3rd kit and a pre-match collection. We ended up with the two themes that naturally bridges both Ajax and Daily Paper; street football and Amsterdam's cultural diversity. Street football is close to us as we grew up spending a lot of time outside and playing football on the many street football courts around Amsterdam. Street football is also the foundation on which Ajax floats. Johan Cruijff, Dennis Bergkamp, Kluivert, Seedorf; they all started on the street. The pre-match collection is a celebration of the multitude of cultures, ethnicities and backgrounds that Amsterdam, Ajax and Daily Paper reflect.
Tell us the story behind the pleintjes, the city football pitches given away in the third Ajax jersey?
The inspiration for this design was Amsterdam's unique street football culture and its golden generation. The t-shirt design portrays the infamous Amsterdam 'pleintjes' (street football courts in Dutch), which has been and still is, a breeding ground for football talent hailing out of the city. To this day, it is where future stars find inspiration from the generations before them. Nowadays, many of these same pleintjes are empty, as kids today are not playing outside as much as we did back in the day. We want to honor the pleintjes as breeding grounds for young football talent and hope to see them going back to what it once was.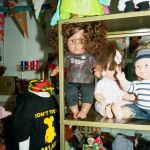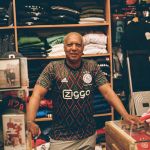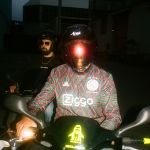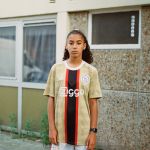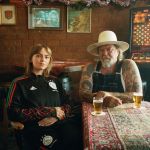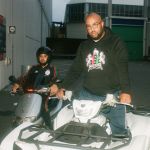 How were the locations, protagonists and stories to be told through the collection chosen?
The street football courts in the first chapter are all locations where notable football players developed their talent and skill, and were discovered for the first time. The protagonists chosen for the both campaigns are all significant figures within football culture in Amsterdam. Current and former Ajax players, street football legends, and also other Amsterdam talent and creatives in the common Ajax and Daily Paper community. The locations chosen for chapter 2 are all carefully selected to champion a few of the many Amsterdam natives, entrepreneurs and local businesses in the city. We wanted to tell the story of what makes up Amsterdam, its diverse population and its rich football culture.
Football jerseys have become more and more of a lifestyle item in recent years, how do you interpret this change when you find yourself designing one.
Sports has always been an inspiration to us and sportswear designs like football jerseys or motocross inspired looks have been translated into our designs before, so this is not new to us. Sportswear and lifestyle items are very intertwined these days so it's no surprise that football jerseys are a part of this development. It's also a way of expressing what you like and what you feel a part of.