The Evolution of the Football Kit Launch - Part Two
Major changes the past decade have affected both the aesthetics and communication of clubs
As the brief went from "look like you're having a good time" to "show that you mean business" and the cheerful expression went by the wayside, something that goes hand in hand with the stern and serious look appeared: the action shot. Images of players striking a ball or dribbling around an opponent had - remarkably - been largely omitted from launches up until this point. Chelsea opted for action shots when releasing their 10-11 season shirts and incorporated a slogan and a collage made up of South London landmarks and glorious moments from the club's history. Although on the surface these seem like merely visual changes, they marked the beginning of a more calculated approach from a marketing point of view.
"This idea is all about harnessing the power of a passionate community and giving them something of real value," said Grant Hunter, creative director of Iris, the ad agency behind the campaign. Harnessing the power of a passionate community, as it was put, has become the objective of every club, manufacturer and creative agency involved in kit releases. Playing on a sense of pride, history and achievement, while linking the shirt to these properties is now the modus operandi. The visual aspect of the launches may differ, but these tactics remain at the core.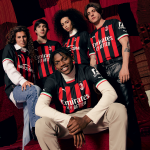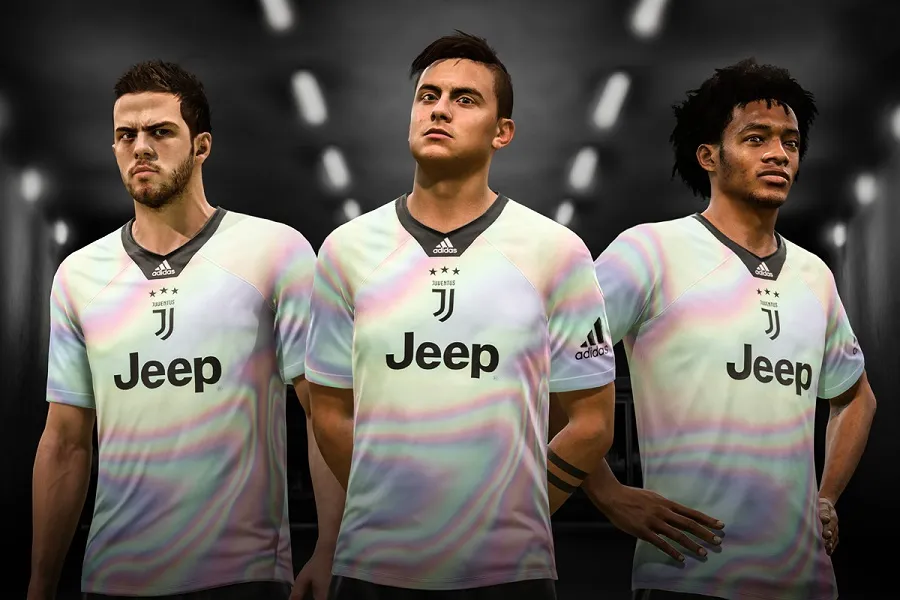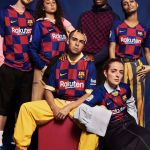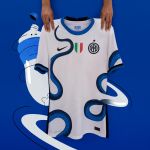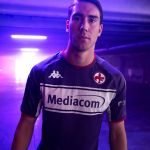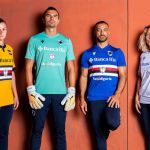 Progressing into the 2010s, the photography naturally moved forward too. Different angles and lighting came into play, as did diversified backdrops, alternative shoot locations and computer generated graphics. Dimly lit settings with billowing smoke, often punctuated by bright lights in the background, started to emerge as the new order of the day, as Borussia Dortmund and Fiorentina can testify.
Slogans and hashtags gained a place in the process and helped to generate hype and all-important social media engagement, generally referencing the team's courage and readiness or other such warrior-like qualities. The suitably-named Warrior Sports (since rebranded by parent company New Balance) were particularly big fans of slogans, using them prominently for Porto, Sevilla and Liverpool during their tenure with these clubs in the mid-2010s.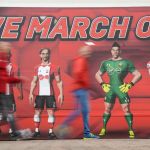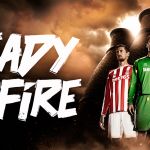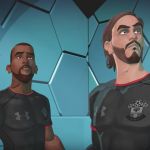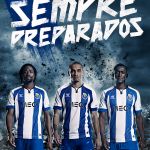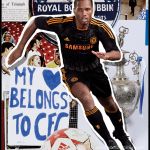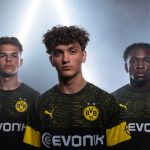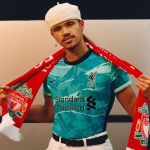 Then came the videos. The full-blown launch video is now standard procedure in the kit business, used by everyone from Arsenal to Zurich. It gives greater opportunity for the use of narrative, holds the viewers' attention for longer, and has more viral potential. In the modern game, visual identity and digital presence is of the utmost importance to clubs and these videos give them the chance to cultivate their brand image in front of an impressionable social media audience.
The narrative mainly focused around the club's determination, heart, desire to win and connection with their fans and community. Blackburn Rovers 2022-23 video is a perfect example of this. Launch videos are big budget operations that mix flashy cinematography, local culture, club heritage and digital editing. Southampton took things one step further in 2017 when they created an animated video series with Manolo Gabbiadini and co depicted as superheroes, the jerseys as their costumes.
Clubs today are also keen to profess their commitment to values such as equality, environmentalism, anti-racism and inclusion. Eco-friendly production practices are a main selling point, featuring in Inter, Tottenham and other Nike teams' 2021 campaigns. Much more racial diversity and female representation have been introduced, as demonstrated by the most recent releases from Sampdoria and Milan, among many others. Football's infiltration of the fashion world is clearly reflected in modern launches. A quick look at recent photoshoots by Atlético Madrid or Lyon shows how full kits have made way for shirts worn over hoodies or button-down shirts. Jeans, leather pants or skirts are preferred to the once mandatory shorts, all with the aim of changing the perception of how, where and when football jerseys can be worn.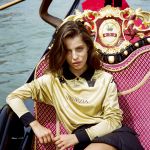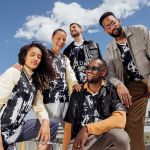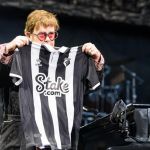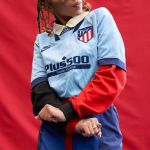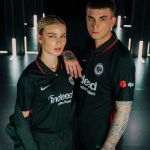 Manchester City's 2022-23 away shirt might just be the perfect case study on how much thought, effort and funding goes into a present day launch. City produced two videos as well as countless social media posts. The first sees a proud Mancunian debating a Milanista on why Manchester is better than Milan, as the shirt was inspired by i Rossoneri. Sweeping shots of both cities are peppered with fancy editing cuts and Erling Haaland delivers the tagline "inspired by Milan, made in Manchester", as fans wear the shirt over their everyday clothes. NASA and vintage Americana are the prominent themes of the second video, filmed in Texas. Clips of players at the Kennedy Space Center are interspersed with Texans on horseback and hanging out at a diner, wearing the new shirt. The occupant of a Puma and Man City branded spacesuit is then revealed to be Kyle Walker, the dubious link here being that Man City first wore red and black stripes in 1969, the same year as the moon landing.
With these two videos, the Premier League champions have performed an array of marketing maneuvers. They've appealed to a growing, lucrative American market. They've attempted to portray the kit as a symbol of the city in order to play on a sense of pride and belonging. They've glorified the club's past achievements and openly boasted of their supposed superiority over their Italian counterparts. And perhaps most importantly of all, the shirt has been presented as a fashionable item of everyday wear, broadening its appeal to a market beyond football fans.


Kit launches are now click-garnering content, each year bringing more innovative - and sometimes bizarre - approaches as clubs and manufacturers strive to outdo each other and their own previous efforts. We've seen Juventus launch shirts within the FIFA game series, musicians like Elton John revealing their clubs' new strips on stage and Venezia drop their jerseys with luxurious shoots akin to those of a fashion house. Adidas have started to send unreleased shirts to influencers and rappers for an "organic" reveal in videos and with the Metaverse on the horizon, there will be plenty of new avenues to explore. Trends have come and gone, but the kit launch as a major event in the football calendar is here to stay.