PUMA has made one of the lightest shoes in the world
Called ULTRA ULTIMATE, they will have ULTRAWEAVE technology
Speed is in PUMA's DNA, it's something inherent in the brand itself, a quality that continually drives them to innovate, and with the latest release they have proven it once again. After making the lightest jerseys, PUMA is pushing the limits of speed even further by applying its exclusive ULTRAWEAVE technology to football boots for the first time ever. They are called ULTRA ULTIMATE and are designed to be 'Too Fast for Them', to change the game with explosive speed and to always make a difference, in any context. The shoe has already been worn by some of the brand's players, including Kingsley Coman, Christian Pulisic, Antoine Griezmann, Olivier Giroud and Nikita Parris.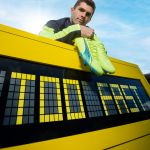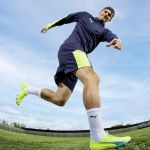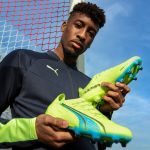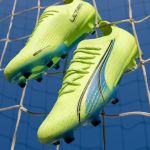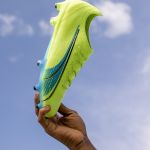 "We are excited to introduce the new version of the ULTRA, featuring ULTRAWEAVE and PWRPRINT technologies to push the limits of speed," said Peter Stappen, Lead Product Line Manager Teamsport Footwear at PUMA. The new upper is made from PUMA's lightest material ever and features at least 20 per cent recycled content, as we continue our commitment to a more sustainable future with our football boots. Every aspect of the new ULTRA screams speed and for the first time on the ULTRA we have added the iconic Formstrip, but with a modern interpretation that honours our history of speed".
After years of testing, PUMA's special ULTRAWEAVE technology has been optimised and integrated into football boots for the first time. The material has also been enhanced with a TPU skin to ensure incredible durability with minimal weight. This technology is used in PUMA's apparel range and represents the next step in the evolution of speed.