Are we growing tired of sports documentaries?
As more and more sports-related audiovisual products come out, public interest seems to be waning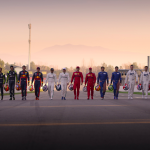 Try typing sports documentaries into Google. The results, by the dozens, point to the same kinds of articles and searches. "The ten best football documentaries," "The best sports docuseries," "Three basketball series to watch," and so on. Both Netflix and Prime Video, two streaming platforms that do a lot of work on documentaries, are increasingly full of content about sports, players, coaches, teams, and seasons to remember, and the danger is that we may soon reach a level of saturation. After the boom of the 2019-2020 biennium, with the big hits like All or Nothing - Manchester City and The Last Dance, we are flooded with all kinds of sports narratives. It is a time of overproduction in which content has lost centrality in favor of quantity, the products that demanded the most attention are lost in the supply.
It is as if in many sports areas we have already said it all and we're no longer surprised by the stories told. Today, yet another documentary about a football team no longer has the same magic as watching Guardiola or Mourinho's training sessions in the All or Nothing series. Details such as the sports center, personal stories, and this or that playmaker's collection of sneakers make a difference to fans or supporters, but the overall content has become repetitive and tired. Although the amount of video materials collected in recent years has made the sports documentary a must in the streaming content genres, something is broken in the viewer's eyes.


This is why we get to talk about poorly curated products and, as a result, predictable flops. Like the Pogmentary documentary on Paul Pogba, available on Prime Video, which garnered one star out of five ratings and toward which comments on social media were equally dismissive. The problem specifically concerns the world of football, which in Europe is extremely and perhaps over-analyzed and over-told, so much so that documentaries about Griezmann or Borussia Dortmund can hardly give news or tell us anything new about it. Much more appreciated, however, are in-depth non-football content such as Icarus (cycling), Villas (tennis) and the series Drive to Survive (Formula 1). Original, not at all obvious, in-depth but not too in-depth, stories known to a few, unknown and passionate to many.
This is the silver lining of the increase in sports content. While football may suffer because of overproduction, other sports benefit. Formula 1 has garnered many more followers and fans since the insights offered by Netflix's Drive to Survive, reaching markets historically less interested in the motor racing circuit. The drivers' tale and what's behind a race-and especially the money behind it-have captivated new demographics, especially the Gen Z living on Netflix, reviving a sport that only a few seasons ago was in steep decline. Equal fate for cycling, which with documentaries on the Vuelta and some professional teams along the lines of All or Nothing has regained interest and following, thanks in part to the many new champions who have arrived on the roads in recent years. But tennis is also experiencing the same moment of grace through the same recipe of new talents and great stories to be turned into audiovisual products, see the very successful documentary "Una squadra" dedicated to the Italian expedition to the Davis Cup in 1976. Either way, whether the content succeeds or not, the new generation documentaries either focus on a single story-as was Benzema's The K on Netflix-or risk being unenthusiastic biographies.


But by now the documentaries has been on top of the game and the protagonists themselves have read between the lines. They can tell their stories from their own perspective, thus choosing to free themselves from the storytelling that journalists or filmmakers can do. A trend launched overseas, where athletes are endowed with more power than we are used to in Europe, but one that will soon arrive in our sport as well. On June 24, Kylian Mbappé was at the NBA Draft to announce and publicize his new business project launch, Zebra Valley, a production company that in partnership with the NBA will tell sports stories by collecting testimonials from football and basketball fans. Also to stay in the basketball world, LeBron James will co-produce and co-write the personal biopic. Now also on the way is the Netflix-signed David Beckham documentary, the first content dedicated to the former Real Madrid star that will trace his history as a soccer player. Beckham himself confessed, "The time has come to tell my story."