The red and black stripes are back on Manchester City's away jersey
For the launch of the new shirt, PUMA and the Citizens also involved NASA
This is nothing new: we have often seen Manchester City wearing red and black. The reason is to be found in the origins of the club, which at its birth had precisely these two shades as its social colours before being refounded in 1894. Since then, however, City has remained tied to its old colours as desired by Malcolm Allison, so PUMA, 10 years after the last time, has decided to bring back these two colours with a new slanted stripe design. Like the home jersey, the away jersey is a tribute to one of the best eras in the Citizen's history, when between 1967 and 1971, led by Colin Bell, they won the Championship and the European Super Cup.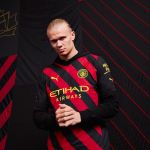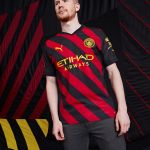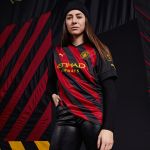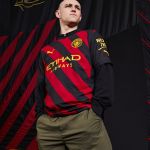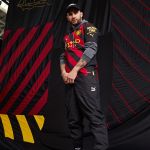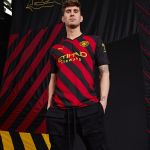 "For the first time ever, we placed the stripes at an angle to pay homage to the three rivers on the club crest and create a bold and striking design. To celebrate the biggest show on the road, we decided to launch the kit in Houston during the club's pre-season tour, with the date coinciding with the anniversary of the first moon landing and the club's first red and black Away kit".
But beyond the return of the red and black stripes, the novelties do not stop there. For the launch of the new shirt, the German brand and Citizens involved NASA to celebrate the launch and anniversary of the first moon landing, which took place on 20 July 1969, a date that coincides with the launch of Manchester City's first red and black Away kit in 1969.
The new jersey is available here.