Real Madrid lost in court to a women's team
The Blancos tried unsuccessfully to prevent Madrid CFF from registering its trademark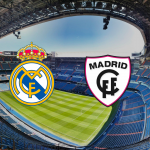 After winning the Champions League and La Liga, Real Madrid suffered its first defeat of the season. This time, however, not on the pitch but at Spain's High Court of Justice, which officially dismissed the Blancos' appeal that tried to challenge the trademark registration of CFF Madrid, a women's club in the Spanish capital. The dispute allegedly arose since, according to Real Madrid, the team now playing in Spain's top women's league uses a crest that is too similar to the Blancos' historical one.
In fact, the
Madrid Club de Fútbol Femenino
, which features a crest in the shape of a shield with white, black and pink borders, has at its center a large letter C intersected by two smaller F's while above it stands out the lettering
Madrid,
has similarities with the many logos already registered by Florentino Perez's club, such as "MCF," "RMCF" and "MCF Real Madrid.
Instead, the court ruled that "the coexistence of both trademarks in the market does not generate errors or confusion in the consumer public". Moreover, CFF Madrid registered its trademark more than a decade ago, when Real's women's section did not yet exist having been acquired in 2019. Therefore, in the end, the decision was that "there is no likelihood of consumer confusion given the differences between the marks," as stated in the judges' note.