Tottenham unveiled the new away shirt by Nike
The new purple, black and neon yellow jersey will make its debut in Korea against Sevilla
After the classic all-white first shirt, Tottenham today unveiled their new away kit for next season. As every year, the Spurs away kit still proves to be safe ground on which Nike's designers can experiment and create something far removed from the Londoners' history and tradition. The new jersey, like the first, is still made on the Vaporknit template, a model that Nike will make all its big clubs and national teams wear at the upcoming World Cup in Qatar. The new kit will debut during Sunday's pre-season friendly with Sevilla FC in Korea and will be purple with black and yellow inserts on the sleeves and collar.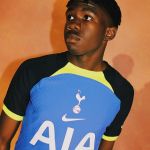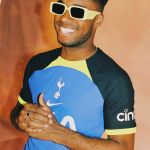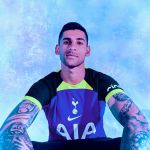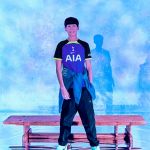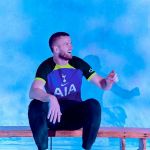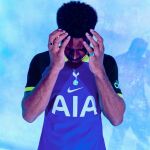 Purple, a recurring colour in the club's history, returns, but compared to last year the new away kit loses the boldness that had always distinguished it, remaining trapped in the pattern that Nike has adopted from this year. Last year, in fact, Nike had surprised everyone by creating a lively jersey accompanied by 'Venom Green' logos, with a progressive design reminiscent of the style of Jackson Pollock, one of the greatest representatives of abstract expressionism, both the marbled effect of marble and NASA satellite photos. This year the colours remain, but there is certainly a lack of imagination and that desire to dare that is typical of the Spurs.
The new jersey is available here.