The new Venezia away jersey by Kappa
After the sold-out premiere, the Lagooners return with another creation designed by studio Bureau Borsche
The return to Serie B has not diminished the attention paid to Venezia FC. On the contrary, thanks to the projects and initiatives undertaken again this year, it has grown more and more, thanks to the work of the Bureau Borsche studio, which, in addition to the new logo, was able to design a simple but extremely impactful jersey. A jersey with an all-black collar and long sleeves accompanied by two green and orange stripes sold out in little more than 24 hours and even quadrupled the sales of last season's jersey only 48 hours after its release. A week later, the lagunari have unveiled what will be the away jersey for the next very difficult Serie B season, which will see big clubs playing against each other. It will obviously be the opposite of the home one, made in white with the usual green and orange stripes in horizontal that are repeated throughout the jersey, with the logos and the lettering City of Venice in gold.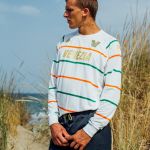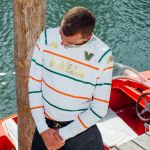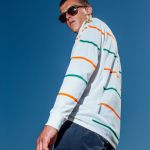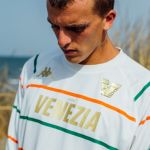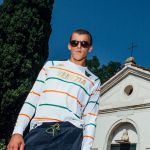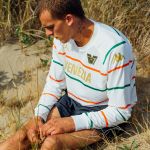 The aesthetics of the jerseys reflect a broader theme of duality in the work of Venezia, which seeks to fuse the traditional and modern dimensions of Venice, the international and local dimensions of the city, the lagoon and the mainland, the latter literally represented by the club's green and orange. The campaign for the 22/23 away jersey was shot by photographer Alessandro Simonetti, Venetian by birth and long-time New York resident, and features Venetian actor Daniele Barison, star of Yuri Ancarani's acclaimed film Atlantide, a youth drama set in Venice around the cult of the barge, which premiered at the 2021 Venice International Film Festival.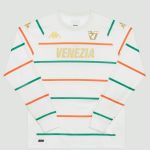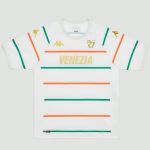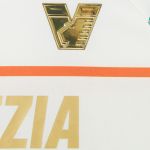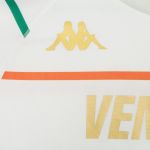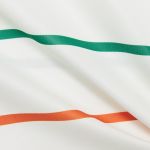 The new jersey is already available here.